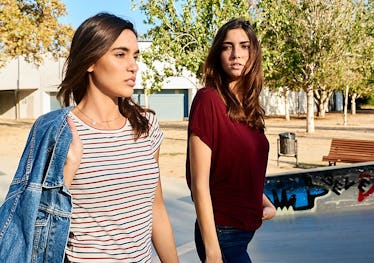 7 Red Flags It's Time To Take A Break From Your Friend Group
Your friends are there for support and to have fun with. They are the family you get to choose, and you're totally grateful for them. Though, just like any relationship, sometimes friendships have their downside. We've all been there when a friendship starts to go sour. A friend is hardly ever perfect. That perfect spot is reserved for your best friend, so you know sometimes there are things that just don't click. It's fine to step away from a relationship that's gone bad, and you need to be able to see the telltale signs you should take a break from your friends.
It doesn't always mean you need to stop being friends. On the contrary, a break can actually make a friendship stronger. Sometimes, you just get into bad habits with a friend, and you need a moment to step away to get back on track. It's just like dating.
You may be spending too much of your time with one person, and you need a little breather to refocus. A little break can tell you that you're better off just not being friends at all. You may have started to feel that something is up, but these seven signs will assure you that you and your friends just need a little time out.
The only way to repair a friendship is to learn what's bringing you down and fix it. It's like a factory reset on your favorite toy, and hopefully, you can both come back as friends better than ever.