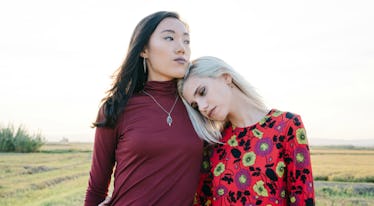 7 Red Flags You're More Invested In Your Relationship Than Your Partner Is
So much of being in a happy, healthy relationship is tied to being on the same page as the person you love, so it can really hurt if it feels like you're more invested in your relationship than your partner is. Sometimes it's just a nagging little feeling in the back of your head that's not necessarily tied to something deeper (like maybe your partner is stressed out about work, and they don't even realize it's affecting your relationship). In other cases, that feeling means that it's time to really think about your relationship and whether or not you're getting back what you're putting in, because you absolutely deserve to be in love in a fulfilling, mutual way with a partner who reciprocates your effort.
So, how do you figure out if you're on the same page as your partner? You just need to know what signs you should be paying attention to. I spoke with professional life and love mentor and bestselling author, Susan Winter to get her take on the red flags you should be watching out for and why each one matters — even if it's something that feels small, like always being the one to text first.