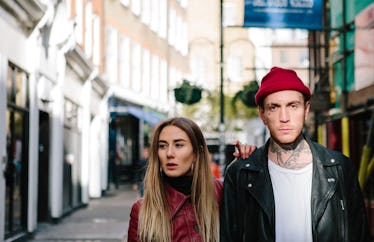 7 People Who've Been Cheated On Reveal If They Tried To Make It Work Again, & Whoa
Finding out that your partner cheated is easily one of the most crushing feelings imaginable. And even if they try to convince you it was a one-off thing that will never happen again, deciding to give them a second chance can be beyond difficult. Trying to make it work after cheating isn't something that I think is completely impossible, but more often than not, I think the effort it would take to rebuild the trust might not be worth it. After all, there are so many potential matches out there, and while finding them might not be easy, there are certainly compatible people that won't put their fleeting sexual desires before you.
If you just found out that the person you love has betrayed you, then it might be a good idea to take some time away from them so you can process what happened with clarity. That being said, walking away from a relationship is much easier said than done, especially after devoting years of your life to someone. Some members of the reddit community who've dealt with infidelity chimed in on whether or not they could muster the strength to give a cheating partner another chance. Although the majority of them, couldn't get past it, rest assured that all hope isn't lost as long as you both are willing to put in the work to repair the trust and forgive.