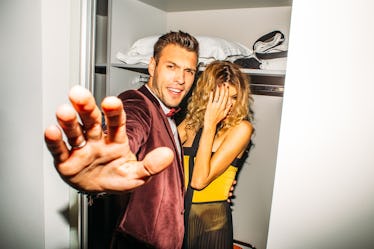 14 People Reveal How They Found Out They Were Being Cheated On & OMG, It's Painful
If you've ever had a partner who cheated on you, you know firsthand that there is no fun way of finding out you were cheated on. However, there is a silver lining to having a partner step out on you. First of all, they're out of your life forever, and you don't need someone who would do that to you! Even though it hurts your heart when it first happens, give it some time. Before you know it, it's not so much painful as it is a just a part of life, and sometimes, it can make for a really interesting story — a pretty hilarious one, at that! (Especially if they got busted and served some justice).
There is a special kind of catharsis in hearing other people's cheating stories. You feel less alone and you can totally relate to their struggle, because, no matter how bad your cheating story is, there is always someone who has an even worse one. Besides, who doesn't enjoy a good cringeworthy story? In a recent thread, Redditors were asked to share the story of how they found out they were being cheated on, and some of them will leave you shook. There are tales of cheaters who were just too lazy to cover their tracks, some who got snitched on (social media makes it really hard to to get away with anything these days), and others who were just such a hot mess that there was no way they would get away with it. (Just brace yourself for the last one). Read on!