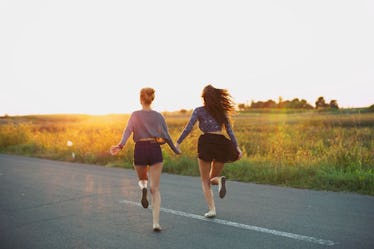 If You're Living Your 20s On Your Own Terms, These 7 Dreams Should Take Priority
When you fall head-over-heels in love with a big dream, it's really on your mind every waking moment. Your dreams are what push you to be the best version of yourself. They're also what make you so unique. They might not align with anyone else's expectations, because they're meant to make your soul feel fulfilled. There are certain dreams to pursue in your 20s that have such a good chance of coming true, you might as well embrace them ASAP.
Your 20s may be a challenging time figuring out this thing called adulting, but your mindset, passionate wanderlust, and drive to succeed are all the essential ingredients to pursue those dreams of yours. In your 20s, you're growing into the adult you want to be, and learning that your dreams can only be conquered if you take action.
Sure, there will likely be a few dreams you leave behind, but that just means the other ones needed to take priority. The only thing worse than sitting idly in your 20s is having to look back and think how one ounce of effort could have gotten you that much closer to your goal. So, if you'd rather look back on your 20s and smile at the moments you acquired exactly what you wanted, chase these seven dreams and don't stop.