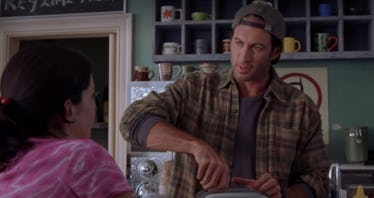 These Diners In LA Give Off Major Luke's Diner Vibes From 'Gilmore Girls'
There are TV shows and movies you love so much you wish you could just jump into your screen and live in those worlds. Gilmore Girls is one of those shows for me. I wish I could live in Stars Hollow with Rory and Lorelai Gilmore. I would be best friends with Lane and laugh at whatever job Kirk is doing that day. The first place I would head to is Luke's Diner for coffee. I may not be able to live in Stars Hollow, but there are diners in LA that give off major Luke's vibes that I can go to in the meantime.
Until I can figure out a way to live in a fictional TV show town, I like to find places in my own city that remind me of places there. Every diner I check out, I imagine if that could be my very own Luke's. For the perfect Luke's Diner, you need incredible coffee. The next on my list is a place that gives off a charming small town feel. You want that welcoming aesthetic every time you go in. You also need delicious food. Everyone knows Sookie is an amazing chef, but Luke has strong cooking game as well.
If you want to live out your Gilmore Girls fantasies, you might want to check out these seven diners in LA on your next trip. You may not see a flannel shirt, backwards cap-wearing Luke serving you coffee, but you may feel like you're in your very own Gilmore Girls world.