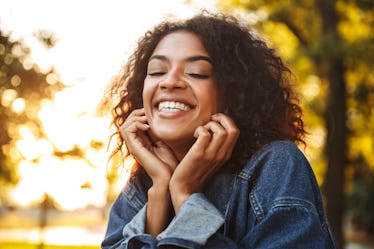 7 Best Things About Turning 25, Because Your Quarter-Life Is SO Not A Crisis
Every year is another celebration of living, loving, and learning, and with 25 on the horizon, there are plenty of things to look forward to. You probably thought that you've already experienced the majority of major life milestones, but you're forgetting about the best things about turning 25 that aren't so obvious. No need to fret about that quarter-life, because it's so not a crisis at all. You're finally living your best life, and that's what this year is all about.
My 25th year was a big year of discovery and growth. It was the year I decided to move all the way across the country to live in my dream city: Los Angeles. It was also the year I met so many of my best friends, and when my old friends became more like family. In that time, I learned so much about myself as a person, and feel like it was the first year I felt truly like who I was always meant to be.
It's true that 25 is different for everyone, but there's no denying that when you reach your quarter-life, you realize these seven positives all around. So, no more dramatic quarter-life crisis tweets and eye rolls, because this year, you plan on focusing on the greatness and living your #bestlife.