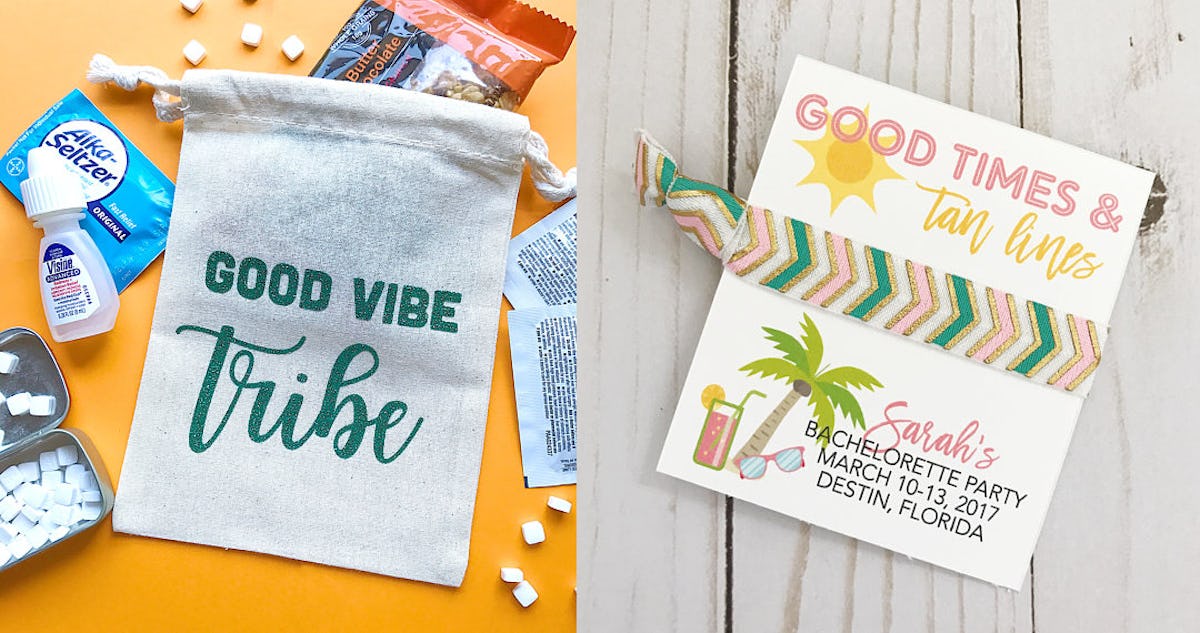 7 Badass Bachelorette Party Swag Bags Your Bride Tribe Will Seriously Flip Over
A bride's wedding is the "big day," but there's also a huge party up ahead that the whole tribe is just as excited for. It's the bachelorette party — aka, the bride's last time to enjoy an epic girls' night before she ties the knot. Any excuse to party with your friends is a good one, but you're aiming to make this a night to remember. That means going through every detail and making sure everything is straight perfection. You've got the plans set in place and the date scheduled, but what are you going to put in your bachelorette party goodie bags that will totally spoil the bride tribe?
A bachelorette party goodie bag is just the icing on the cake for this celebration. Some of these seven swag bag favors can be used for the type of party you're about to have, or just sweet keepsakes everyone will love. Either way, all of the girls will be feeling like celebrities at an award show, walking away from this party with a ton of swag. Whether the bride herself makes these, or the maid of honor does, this bachelorette party should be Gatsby-level. Your bride tribe will be feeling like the ultimate squad goals in just about no time.