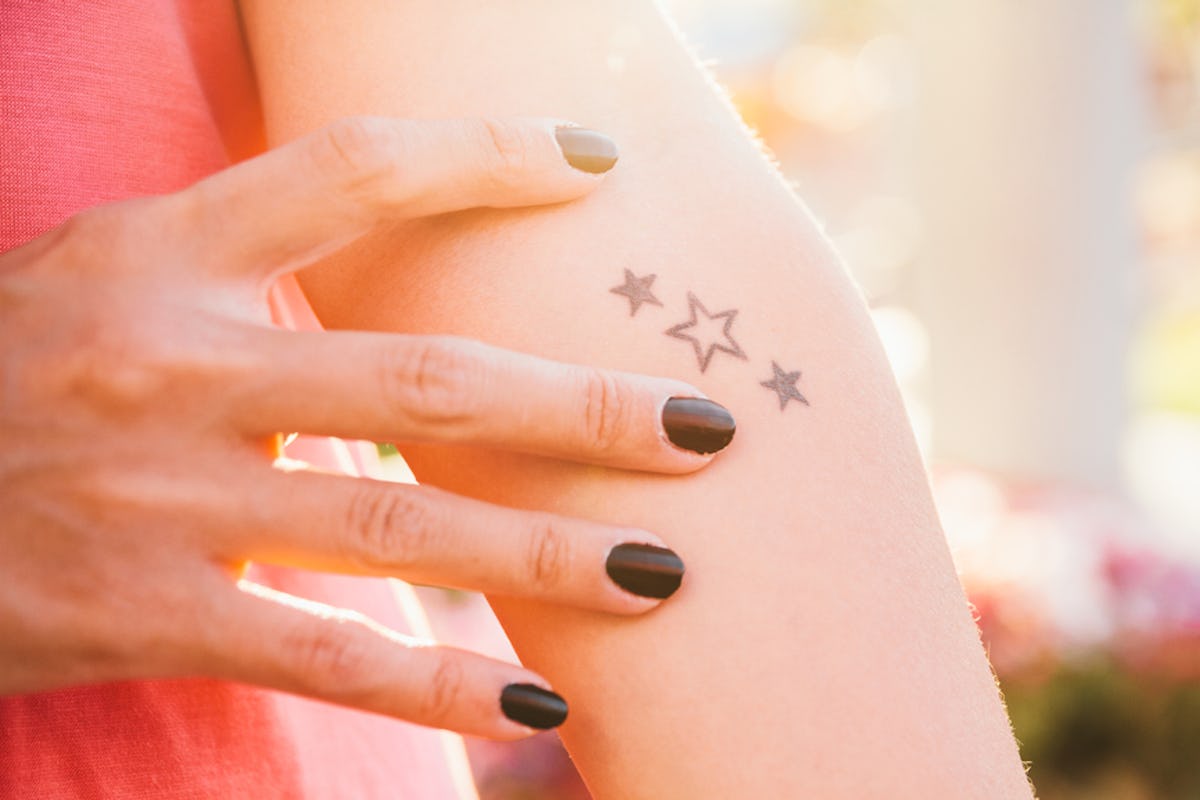 7 Pretty, Subtle Tattoo Ideas For The Astrology Lover In Us All
A subtle change can make all the difference in the world. Just like Mercury being in retrograde, it's a change that can drastically alter how we feel on the regular. That's exactly what a tattoo can do for you. Even getting a tiny design can make you feel so awesome and empowered. It's something not too flashy, but a symbol of who you are, that's entirely unique to you. If you're looking for a little change in your life and are a big astrology lover, there are many subtle astrology tattoo designs you should consider.
When the stars and planets move they can cause all sorts of changes in your life. The stars also tell us a lot about who we are. You're so attached to your zodiac sign that when you read your horoscope, you always scream, "That's SO me!" If you're someone who can't stop gazing up at the sky, you can own a little piece of it by getting an astrology-inspired tattoo on your body for either the whole world or just you to see.
These seven tattoo ideas are really out of this world. You deserve a little positive change, so take a spontaneous step and get that little astrology tattoo you've been dreaming of.