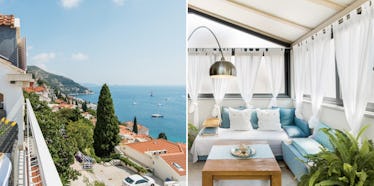 7 Airbnbs In Croatia For The Dreamiest Trip You'll Take While Studying Abroad
Here's the situation: You're studying abroad, which means that on most weekends, you're traveling someplace new and exciting in the world. As much as you want to complain about the lack of leg room and the long commute to your destination, you don't, because you know the dreamiest sights and cuisine await. I know this situation well, in addition to the Airbnbs in Croatia you need to stay in when you take a trip to this beautiful country.
Trust me when I say it'll be a weekend you'll never forget. It'll be a trip you'll talk about when you return home and everyone asks you questions like, "What was your favorite country?" and "Is there anywhere you'd go back to?" It's been almost five years since my semester abroad, and I'm still telling people about the afternoon I took a dip in the waterfalls in Krka National Park, the fresh fish on every restaurant's menu, and the natural beauty of the coastal cities like Split and Dubrovnik.
Now, you may already have most of your itinerary figured out for your weekend trip to Croatia. But if you're still looking for a place to stay, I'd recommend these seven Airbnbs that are totally dreamy. Wanderlust, camera, and passport, required.