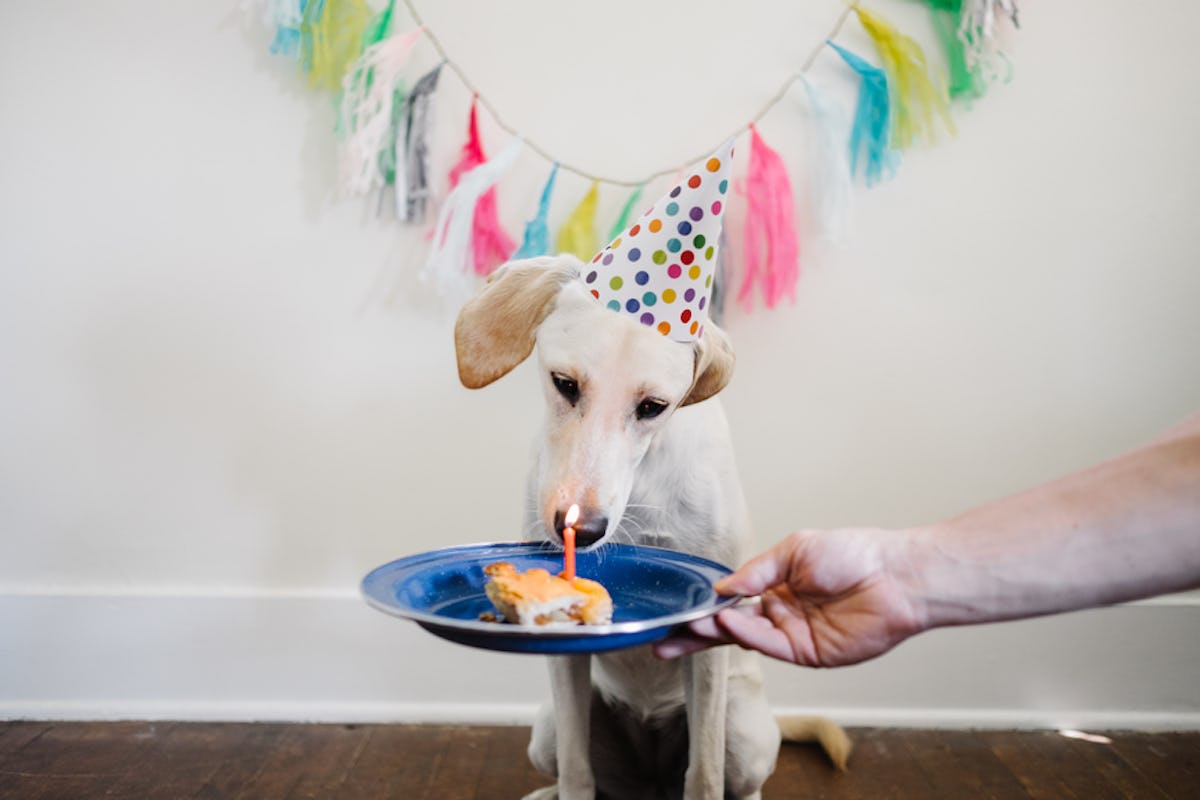 6 Unique Ways To Celebrate Your Pup's Birthday With A Paw-Ty They Won't Forget
Another year means another birthday is just around the corner. No party poopers allowed, because who would want to say no to the cake, the decor, and all of the lovely humans there to celebrate you? Just as much as you love having your own birthday bash, you're even more excited to celebrate your fur baby's birthday. Your pup is your four-legged BFF, and quite honestly, they deserve to celebrate their special day to the max. There are some truly unique ways to celebrate your dog's birthday to show your fur baby how much you love them.
Our lives wouldn't be complete without our furry friends around, so you definitely want to go all out when planning their birthday party. Not to knock a dog park birthday party or anything, because that sounds super fun, but you most likely want to go someplace other than your normal hangout spot. That's why these six dog birthday party ideas are perfect inspo for when you're getting into party planning mode. Take each one of these ideas, and cater it to what you know your dog will enjoy. No matter what you decide to do, we hope your pup has a paw-sitively paw-some birthday paw-ty!