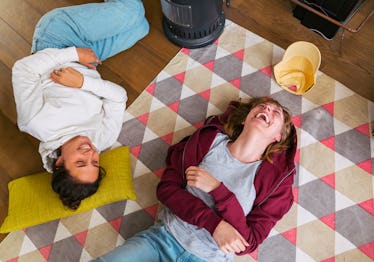 6 Traditions To Start With Your Roomie In Your First Post-College Apartment
Moving into your first post-college apartment is a big step into the real world. Finding the right roommate you really get along with (on so many levels) can be tough stuff. When you do end up finding someone you hit it off with (or if you end up living with one of your BFFs), it's truly so exciting — especially if you establish traditions to start with your roommate from the get-go. This will give you many things to look forward to throughout the year.
You will be setting yourself up for success, and also labeling your apartment as the cool place all of your friends will want to visit. Not only will these traditions bring you and your roommate closer than ever before, but they are so fun, that you'll probably want to continue them forever.
Many of these traditions are close to my heart. They're ones I started with my college BFF when we moved into our first apartment together after graduating. It truly was a magical time, and provided for the best living situation I've ever been in. These six traditions are sure to give you and your new roomie some great memories, and will help you both transition into that post-college life in the easiest way possible.