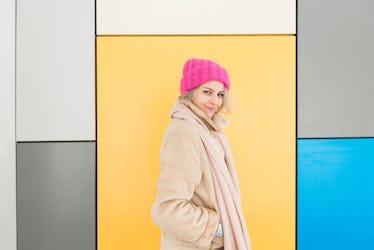 You Can Make Way More Money Than You'd Think In The New Year With These 6 Side Hustles
In a perfect world, I'd be able to afford to celebrate every single Taco Tuesday with my friends, travel to every city I've ever dreamed of visiting, and I wouldn't bat an eye at buying an enormous Anthropologie candle. Unfortunately, though, being an adult means there are always bills to be paid and necessities like toothpaste to be purchased, and sometimes the more extravagant buys have to be put on the back-burner for a while. The good news is, these side hustles to make extra cash just might make some of your dreams become realities in the new year.
Even if you already have a full-time job, I'm willing to bet you wouldn't mind having a few extra dollars in your bank account, and TBH, you could easily fit some of these gigs into your schedule. If your partner has to cancel plans on a weeknight? Just pick up a dog-walking job for the evening. Are you saving to buy your mom a necklace she's been eyeing forever? Sell a couple of drawings you've made on Etsy.
No matter what your skills and interests are, there's a hustle out there that's perfect for you. Since each of these opportunities allows you to be your own boss and pick up or turn down shifts as you please, you'll be able to totally take control of your finances in 2019.