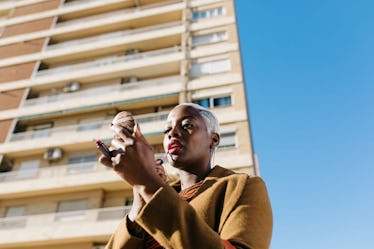 The 6 Types Of BS You're Done With By The Time You Hit 25, So Good Riddance
By the time you turn 25, your life may look a little different. You may live in a new city based somewhere on the West Coast. Your friend group may have grown a little bit to include the coworkers you've bonded with over the past couple of years. And your family members may start reminding you that you're almost a quarter-of-a-century years old. Some of these changes are really refreshing and rewarding, and others can't seem to happen quick enough. For example, there are so many petty things you're done with by age 25 that you stop entertaining before that milestone birthday.
Why is that? Well, they're keeping you from living your best life. They're wasting your time and energy on situations that aren't related to your passions, and challenging your dreams. They're adding negativity to your life, and making you feel like you're a character in a scene from Mean Girls, facing Regina George head-on. (Let's be honest: As much as you love that movie and can probably quote every single line, you don't want to actually live in it.)
Most significantly, though, they're including you in drama that was supposed to be left behind back in high school. You're so over it. You're halfway through this beautiful decade of your life, and thinking, "Why spend another second entertaining these six petty things?" After all, your #bestlife awaits.