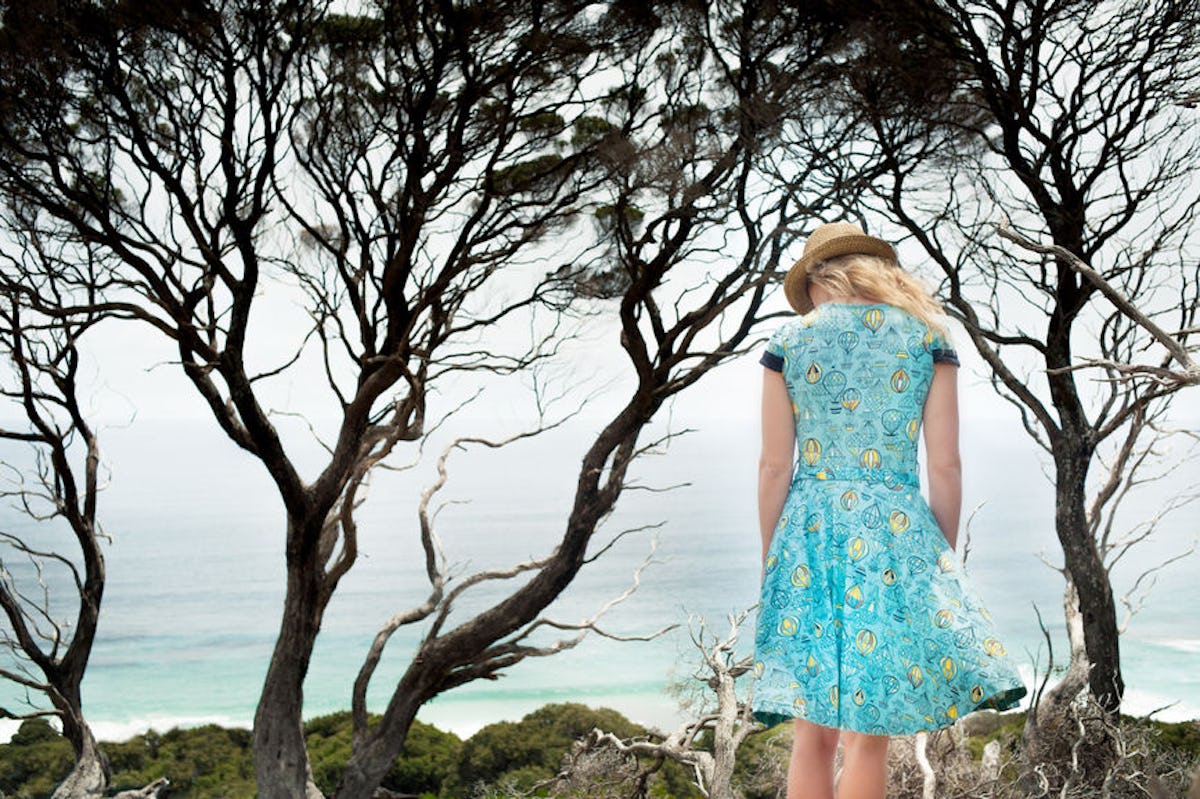 An Expert Debunks 6 Common PCOS Myths That Sound True, But Definitely Aren't
September is Polycystic Ovarian Syndrome (PCOS) Awareness Month, and in case you aren't familiar with the condition, PCOS is a hormonal imbalance that affects about one in 10 women of reproductive age. Since the condition is so common, you'd think there would be more education on the subject — but, sometimes, PCOS symptoms (such as acne, unusual bodily hair growth or loss, irregular periods, and unexpected changes in weight) can be confusing, and oftentimes they go unnoticed or untreated for years, or are confused for another illness. Though more awareness and education on this condition is emerging, there are still a handful of myths about PCOS that often lead to misinformation and misdiagnosis.
According to Dr. Janelle Luk, co-founder and medical director of Generation Next Fertility in New York City, women with PCOS experience an imbalance in their reproductive hormones; specifically, Luk explains, this means there are too many male hormones (called androgens) in the body, and not enough female hormones (progesterone). As a result, Luk says, that hormonal imbalance interferes with a woman's ovulation, and many other aspects of her overall health.
Luk tells Elite Daily that when people think of PCOS, many tend to think of the fertility struggles that can be associated with the condition. And while PCOS can indeed make pregnancy more difficult (but not impossible — more on that in a bit), it's also important to note that PCOS impacts so much more than just fertility. "The truth is, studies show that more than 50 percent of women with PCOS will have diabetes or prediabetes before the age of 40, and the risk of heart attack can be multiple times higher in women with PCOS," Luk explains. "PCOS also increases one's risk of having a metabolic disease."
According to Luk, it's important that women everywhere know the facts about PCOS so they don't assume things like, "Well I don't want to get pregnant so PCOS doesn't matter to me." The truth is, Luk says, the condition impacts your body on multiple levels.
Too often, she adds, women "suffer in silence" until they're diagnosed with PCOS later in life, when they're dealing with things like infertility, years after they first began experiencing the symptoms. "You do not want [that] to happen, which is why you want to be fully informed about the statistics, symptoms, even your family history — especially [since], for many women, it can begin to develop soon after their first period," Luk explains.
To begin informing yourself, here are six common PCOS myths, debunked.