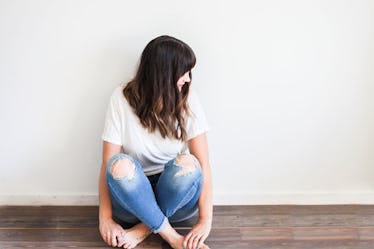 If You're Suffering From PCOS, These Are The Best Treatment Options To Consider
If you or someone you love suffers from polycystic ovarian syndrome (PCOS), then you're probably well aware of the fact that there are still a bunch of specifics that need to be addressed before doctors and scientists can identify, once and for all, where PCOS starts and why. For now, experts only know how to treat PCOS with the intention of helping patients cope with the hormonal disorder, but according to new research, we might be getting closer to a definitive cure. The study, published in the journal Nature Medicine, linked the hormonal imbalance to DNA passed on from mother to daughter at birth, but until more test results come in and science can confirm this is actually the root cause of PCOS, the best doctors can do is prescribe a variety of medications, treatments, and holistic practices that women with the condition can use to ease their pain.
Even though it's downright frustrating that details like where PCOS comes from and why it happens have yet to be concretely identified, if nothing else, experts have succeeded in coming up with all sorts of ways to ease the pain of the women who are suffering. Figuring out what treatments will work for you is ultimately going to depend on your individual body, how it's reacting to the hormonal imbalance, and what your doctor thinks is best. So even though there isn't a one-size-fits-all cure as of now, it's always beneficial to explore your options. Here are a few ways doctors are treating PCOS, as well as a few suggestions regarding how you can ease symptoms at home.