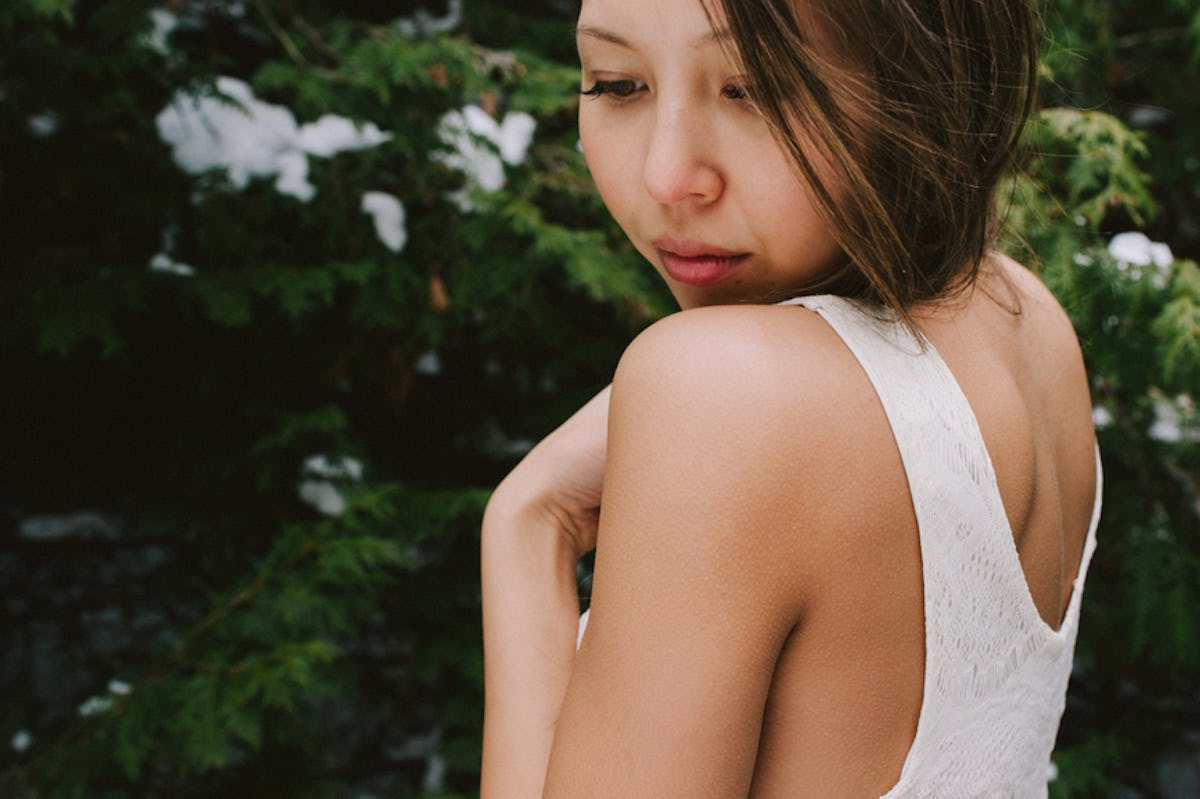 These Essential Oils Will Breathe New Life Into Your Dry Wintertime Skin
One of the biggest challenges of the winter season is the toll the weather can take on your skin. Whenever you step outside, it's cold, it's wet, and by the end of the day, after going back and forth between the frigid temps and your overheated office, you may or may not feel like your whole body resembles a dry, lifeless desert. If you know this struggle all too well, it's high time you invest in a few essential oils for dry skin to rejuvenate your pores and leave you feeling as silky smooth as ever.
Before we get into the best essential oils out there for your dehydrated skin, let's make something clear: There are ingredients in some essential oils that actually dry out the skin more, so it's super important to pay attention to which ones you might be using on your skin in this harsh weather.
But if you want a nice, cozy, self-care activity for your snow day inside, or after a particularly cold day on the slopes, consider taking a warm bath and mixing one of these most deliciously scented essential oils with a lotion or some coconut oil for a refreshing and rehydrating treat.