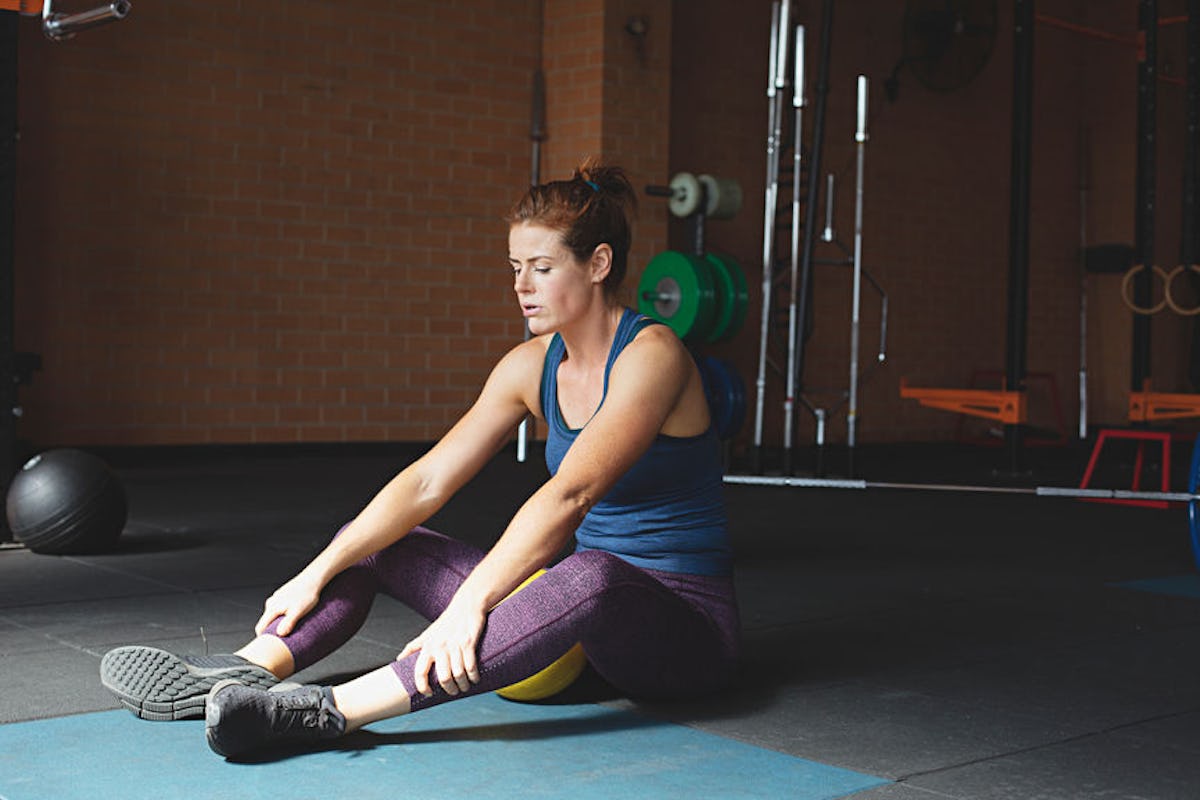 All The "Embarrassing" Questions You've Ever Had About Working Out, Answered By An Expert
Ever farted in pilates? Same, friend. It's simply a fact of life that, when you're exerting yourself and exercising, your body can sometimes do things that are, well, maybe a bit embarrassing. But before I really get into this, let me just say that all bodies do these things. We all fart, sweat, smell, ache — the whole nine, and much more. Bodies are amazing, beautiful machines. But yeah, they're also weird and gross sometimes. It's all good, but if you're worried about some bodily function in particular when you have a sweat session, your most "embarrassing" questions about working out are about to be answered — workout shame, be damned.
That's right, y'all. Vince Sant, fitness trainer and co-founder of the online platform V Shred, is here to get real with you about all the things that make you feel like going full ostrich and hiding your head in a pile of sweaty gym towels. If there's something keeping you from an exercise routine because you just feel too ashamed or nervous, consider shifting your perspective on it a little. The fear and reticence around working out is totally normal, but it's also something you can tackle and work through. Your body, mind, and spirit will be grateful you did, my friend.