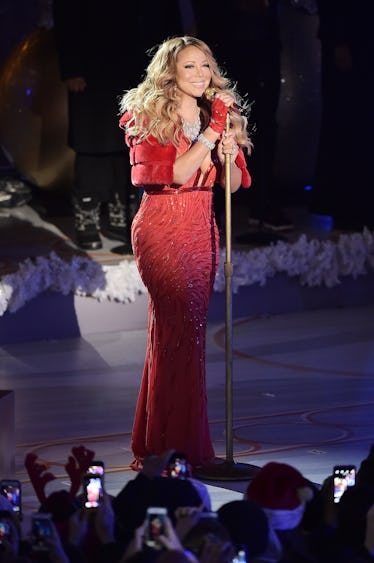 6 Best Christmas Songs From The '90s For All The Holiday Feels
Michael Loccisano/Getty Images Entertainment/Getty Images
Christmastime is finally here, which means you should be streaming your go-to holiday playlist. Some people prefer to stick to the classics like "White Christmas" and "Jingle Bells," but I love working the best '90s Christmas songs into my playlist, too. I'm talking *NSYNC, Backstreet Boys, and the queen of Christmas, Mariah Carey. Let's just say, they know how to sleigh the spirit of the season.
I don't know how I could rock around the Christmas tree while I'm decorating without Hanson's holiday hits streaming in the background. And let's be honest: going Christmas shopping would be way less fun without belting out the Spice Girls in the car. These Christmas songs are staples that should definitely go on your playlist ASAP, if you don't already have them on there.
The holidays are all about spending time with your loved ones and looking back on memories, so the nostalgia is all too real. Listening to *NSYNC's entire Christmas album every year just makes me want to dance around my bedroom like I'm a teen again. Also, I dare you to not sing along to every word of Mariah Carey's "All I Want for Christmas Is You." It's impossible, so dance it out, and have a Merry nostalgia-filled Christmas.