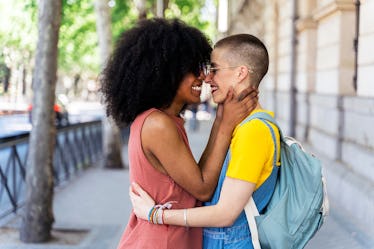 5 Zodiac Signs Who Value Spending Quality Time With Their Partner
Real talk: Every couple is different. Moreover, how two people relate to one another is totally dependent on each person's love language. Certain zodiac signs, for example, absolutely love spending quality time with their friends and loved ones. If your partner gets off work on a Friday and is ready for a movie marathon, a make out session, brunch in the morning, followed by a romantic stroll through the park, they are probably one of these five zodiac signs who value quality time with their partner.
Quality time can be incredibly valuable. It's not necessarily about the literal time you're spending together, but instead, what you do with said time. For instance, if you and your partner live together, you might feel as if you are constantly spending time together. But sleeping and sitting next to each other while scrolling through your phones don't necessarily count! When it comes to quality time, emphasize the activities you're doing with each other and the memories you're making together.
If your partner is one of the following zodiac signs and has been expressing that they want to spend more time with you, consider planning a special outing that incorporates both of your interests.