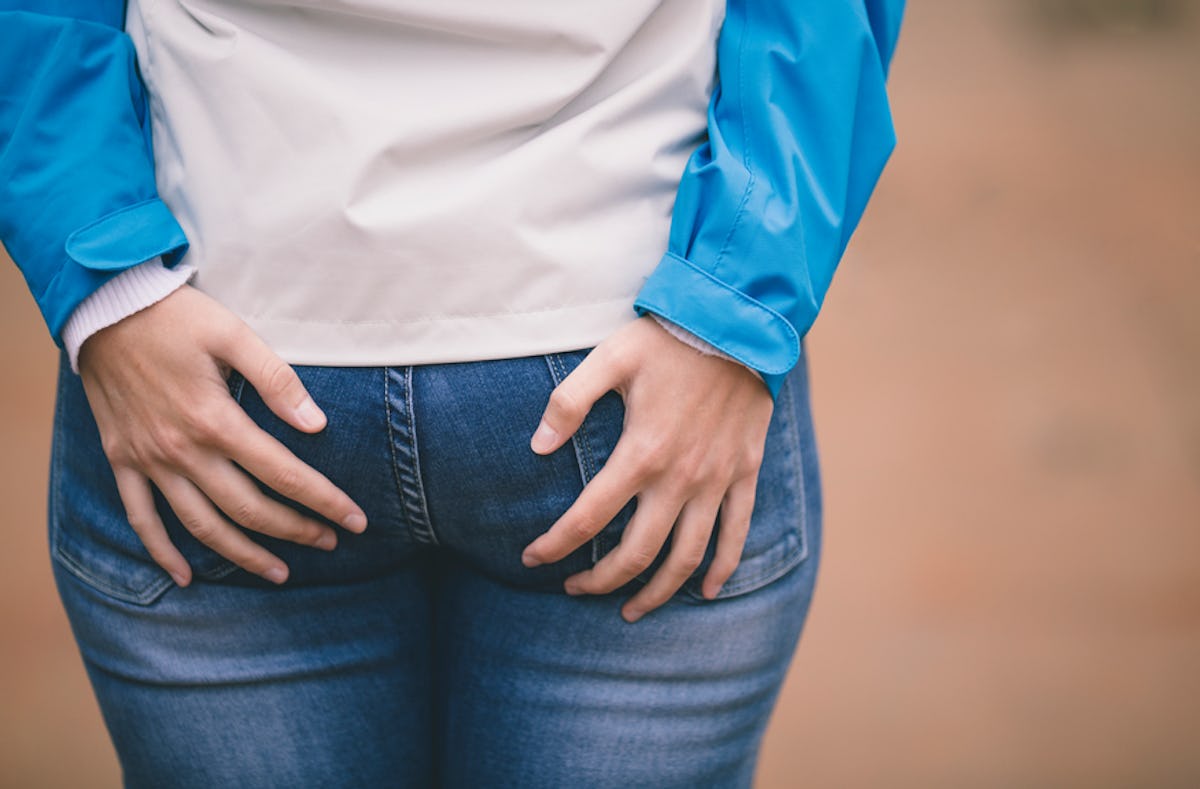 5 Workouts For Your Butt If You're Guilty Of Sitting On It All Day At Your Desk Job
Sitting all day long is something many of us do. And while it can be a little spiritually dampening to stay in one place for the whole damn day, it's also, unsurprisingly, not great for the body. Personally, one of the places I often start feeling it the most — other than my back — is my butt, which has a tendency to go kind of numb after hours of writing. But a few workouts for your butt will easily keep your booty healthy, strong, and, well, alive.
And yes, I really do mean alive. There is actually a real condition called dead butt syndrome, and it's caused by sitting too much. You might have it and not even know it. It basically develops when one of the three main muscles within your glutes stops working correctly, or at all. And yeah, it can happen as a result of hanging out on it too much at work.
If you're spending a whole, whole lot of time actively not using those muscles, they kind of, just, stop having a job to do. But worry not, you can revive your dead butt! And even if your butt isn't technically dead, chances are it would love a little stretch and strengthening nonetheless. Give your butt what it wants with these five exercises.