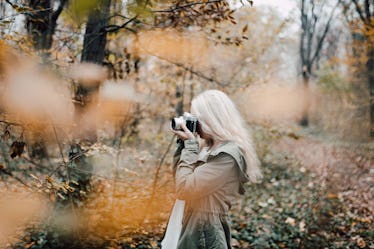 5 Underrated Spots In New England For The Fall Weekender Of Your Dreams
I've lived in New England my entire life, so I feel pretty qualified saying it's the best place to go for the fall weekender of your dreams. There's no other destination that'll serve you apple cider doughnuts quite like the local orchards in Connecticut, and the #views from the mountains and waterfalls in New Hampshire will leave you in awe. Not to mention, there are colorful leaves everywhere you look that'll speak to your adventurous soul. They'll make you want to go hiking through the epic gorges, dip your toes in the saltwater, and explore the artsy cities. Can I give you the scoop on the underrated spots in New England you definitely shouldn't miss out on this autumn?
Since you're starting to plan out your itineraries for the next few months, it's necessary you know about these spots that are total gems. They have breweries, covered bridges, and beautiful parks with fresh flowers, and will help you check huge items off your bucket list. You'll return from a few nights in a cozy cabin and be able to cross out "visit a state or national park," "go to a corn maze," or "eat the perfect lobster roll."
In addition, you'll feel totally refreshed because you'll have gotten in touch with the outdoors and disconnected from your usual routine. You'll have seen sights that only true travelers have, and the best and brightest destinations in New England. Let's get into them, shall we?