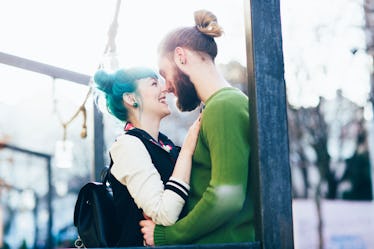 5 Things You Should Definitely Know About Someone By The Fifth Date, According To Experts
So, you've made it to date number five. Congratulations! You've survived the dreaded small talk, the awkward reach for the check, and perhaps even the first kiss (or more). By now, you can both stop stressing so much about whether they're into as into it as you are. You've made it this far — so most likely, the feeling is mutual. And now comes the fun part: Seeing where it goes. Before you determine whether you want to pursue something here, though, there are certain things you should know about someone by the fifth date.
It takes a lot of time to truly get to know someone, but hopefully, you'll have a basic sense of who they are by this point — what makes them tick and where they see themselves headed. Having certain deets on your date can give you a clearer idea of whether or not you can see a future together. Who wants to find themselves stuck in a dead-end relationship after ten or so dates? Ain't nobody got time for that.
Fortunately, asking the right questions can help you to determine whether your date is boo material. Alas, here are some things you shouldn't definitely have a handle on by the oh-so-crucial date number five.