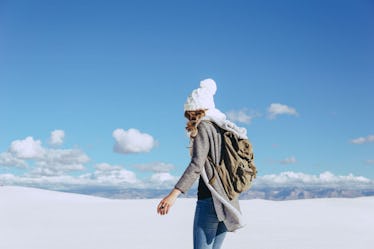 5 Things To Do At A Ski Resort If You Don't Ski, That'll Make Your Trip So Memorable
Imagine this: You and your go-to travel buddies are on a winter trip. You decided to check out this new, very Instagram-worthy ski resort in the mountains and spend a weekend exploring the outdoors. One of your friends loves to ski and snowboard, and the other is always excited to try something new. On the other hand, you don't know how to ski and aren't really interested in learning that pizza move. Ugh! What are you going to do? Well, there are actually so many things to do at a ski resort if you don't ski, that'll make your next winter trip so memorable. Pinky promise, OK?
Soon enough, you'll be looking back on these few days and wishing you could do it all over again. You'll be remembering the memories you made when you were ice skating, and the really good sandwich you ate in that café in the middle of town. You'll be posting pictures of the snowy mountains and cute spots that you found, captioning each with the words, "take me back." Traveling has a way of doing that — turning the expected completely upside down, and giving you experiences that you never knew you would love or have.
So, long story short: It's going to be good. In fact, thinking about these five things, in particular, that you can do has me wanting to book a trip of my own. Lift passes and lots of equipment? Not even required.