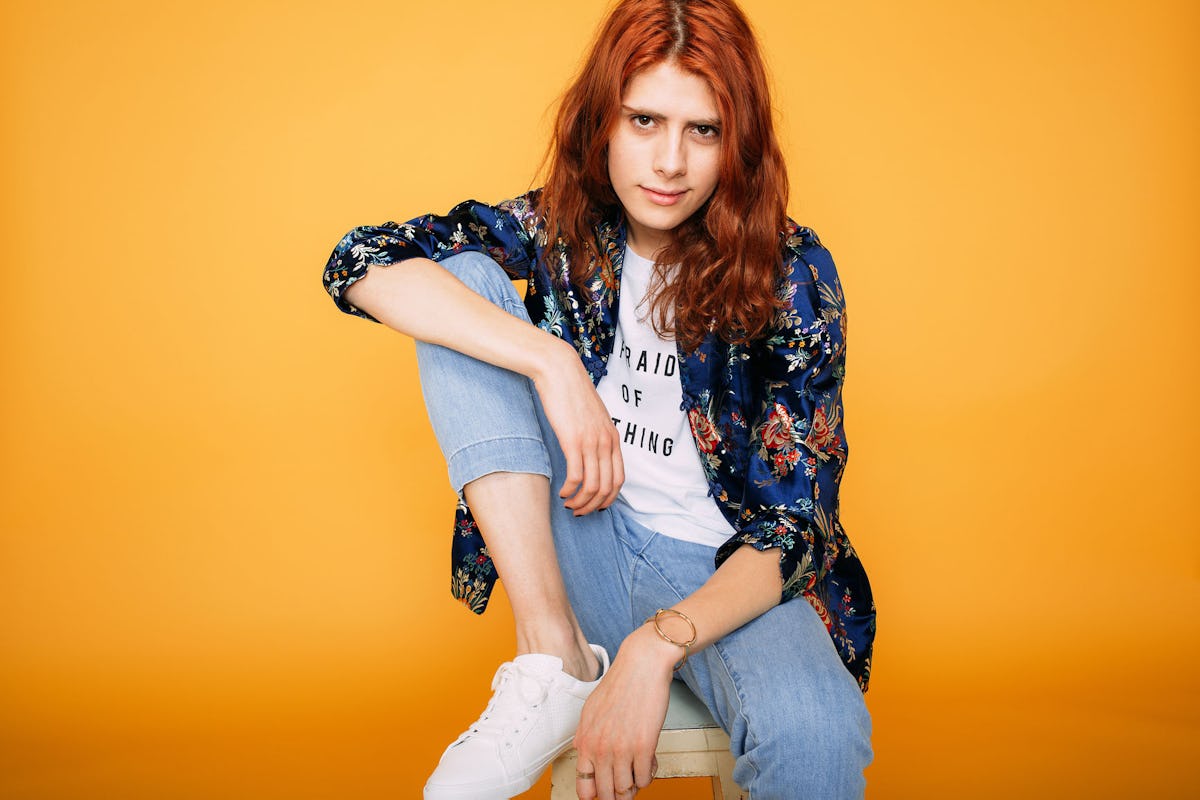 Your Posture Affects Your Body More Than You Think, But These 5 Little Things Can Help
Leandro Crespi, Stocksy
Not to sound crotchety or anything, but all those times mom or grandma told you to sit up straight, you probably should have listened. Before you shoot me the side-eye as if I'm writing this article to put only millennials on blast, new research says anyone who's constantly hunched over can experience the effects of poor posture. So when I strongly suggest you pay attention to things that can help your posture, know that I'm not pointing any accusing fingers, friends; the proposition comes from a place of love. Plus, truth be told, I'm slouching in my chair and crouching over my keyboard at the same damn time RN. So needless to say, I could use the help myself.
Earlier this week, researchers from San Francisco State University (SFSU) let the world in on a little secret: Tech-neck and -back are real, and if your job requires you to be constantly typing and jumping from one browser tab to the next, chances are, you're feeling it. To prove this, as per the university's press release, the team recruited 87 students to participate in their first round of tests, in which the study subjects were asked to "sit upright with their heads properly aligned on their necks" and turn their heads. From there, students were instructed to "scrunch" their necks and project their heads forward. As a result, 92 percent of students said they were able to turn their heads farther when they weren't scrunching their necks. Makes sense, no?
The second round of tests included an additional 125 students, who were instructed to scrunch their necks for 30 seconds. As a result, 98 percent reported feeling "some level of pain in their head, neck or eyes," according to the SFSU press release.
"When your head juts forward at a 45 degree angle, your neck acts like a fulcrum, like a long lever lifting a heavy object. Now the muscle weight of your head and neck is the equivalent of about 45 pounds," Erik Peper, SFSU professor of holistic health, explained in the press release. Luckily, he added in his statement, these symptoms can be worked through and improved upon. "You can exaggerate the position and experience the symptoms. Then when you find yourself doing it, you can become aware and stop."
While these findings might not necessarily be considered new information, knowing the repercussions of sitting this way clearly hasn't convinced many people to be more mindful of their posture, and that's what's most problematic: that you and I have an opportunity to improve these habits, yet most of us don't.
"Bad posture involves poor body positioning," Austin Martinez, director of education for StretchLab, tells Elite Daily. Over time, Martinez notes, this can cause "muscular tension and imbalances that may lead to pain and soreness." Translation: nothing good.
So how can you improve your posture and work through the discomfort you might already be experiencing? Here are a few expert tips to help you out.