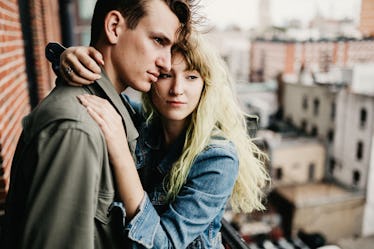 5 Signs Your Long-Term Relationship Isn't Working, No Matter How Hard You Try
When you've been with someone for several years, it can be heartbreaking to start noticing that something feels off. Maybe you start arguing more, your eyes start wandering toward other people like never before, and you're not spending as much time together. Unfortunately, these may be signs your long-term relationship isn't working, despite how badly you want it to. If you've been together for a long time, the idea of not having your partner by your side might feel uber painful, but sometimes, no matter how badly you want it to, not all relationships are meant to last forever.
"Feelings of discontent in a long-term relationship can cause such inner turmoil," LeslieBeth Wish, licensed clinical psychotherapist and relationship expert, tells Elite Daily. "After all, you feel you've already invested not only time, but also an emotional comfort zone about your life and future together." So, letting go of someone who has nestled their way so deep into your heart can be incredibly difficult. There will be bumps in the road, conflict, and misunderstandings in any relationship, but if the issues feel unfixable, your partner might just not be as good a fit for you as you initially thought. "If one or both partners decide that they aren't going to focus on the end goal of the relationship, a relationship isn't going to work, no matter how hard one partner tries," Dr. Benjamin Ritter, founder of Live for Yourself Consulting and The Breakup Supplement, told Elite Daily. Here are five signs that your relationship may be at that point.