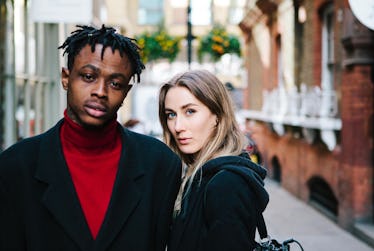 4 Totally Normal Things That Happen At Couple's Therapy, So Don't Worry
Deciding to start couples therapy is a big step in any relationship. Whether you're trying to address any pressing issues between you and your SO ASAP, or you just want to learn about healthier ways to handle conflict in the future — there's absolutely nothing wrong with seeking professional help. But opening up about the private details of your relationship can be really scary for some people. That's why knowing the normal things that happen at couples therapy before attending your first session can help calm some of that anxiety.
It's important to realize that going to therapy is something everyone can benefit from at some point in their lives, and there's absolutely nothing wrong with seeking help. Even if you're not sure if it'll be helpful, the truth is, you and your partner will be able to make a much more informed decision about whether or not therapy is right for you after you've given it a try. I spoke to Dr. Gary Brown, a prominent couples therapist in Los Angeles, to find out what first-time therapy attendees can expect to happen during the session. The good news is that it's not nearly as daunting as you might expect.