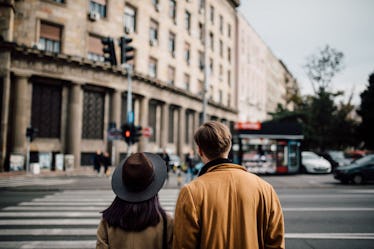 5 Sweet Father-Daughter Weekend Trips To Take This Fall With Your Day One
Growing up, you and your dad or the dad figure in your life might have gone on lots of fall adventures. You may have spent your long weekends picking apples at the local orchard and finding pumpkins to put on your doorstep. Together, you may have baked a couple of pecan pies or gone to a haunted house where you faced all the ghosts and goblins. It made for some really amazing memories and bonding moments, but now that you're older, you need some father-daughter weekend trip ideas for fall, when the world is vibrant shades of yellow and orange.
I think it's time you upgraded your excursions, and started dreaming big with your dad. Fall is meant for living your best life and soaking up the last days of extreme sunshine, lightweight sweaters, and saltwater dips. It's meant for running through fields of sunflowers in the oversized flannel you found in your dad's closet, and letting him teach you how to build a proper fire for making s'mores. (Let's be honest: Nobody knows how to perfectly slide a marshmallow in between two graham crackers like him. It's a talent.)
Don't miss out on any of it, OK? I know it's hard to believe, but winter will be here before you know it and you'll be planning road trips to the best ski mountains with your besties. So, take advantage of these five father-daughter weekend trip ideas ASAP.