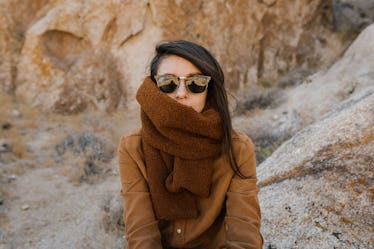 Travel Experts Reveal The 10 Best Places To Book A Weekender This Fall
I don't know about you, but it's been a little while since I've traveled the world. I took an international trip last fall, and despite spending a week in Florida with my significant other a few months ago, I'm dying to hop on a plane and see the sights. I want to go hiking in the mountains when the air is crisp, and gaze at an amusement park from the top of a Ferris wheel. But before booking anything, I want to know the exact destinations that are worthy of my time and energy. So, Elite Daily asked travel experts for the best places for a fall 2019 weekend getaway.
Spoiler alert: These experts delivered. They gave me (and you) the scoop on where to spend Friday, Saturday, and Sundays this fall, and also some advice on what to do, see, and eat while you're in the dreamiest places around the world and in the United States. They shared their tried and true travel tips like making the most of the travel apps on your phone, being sustainable and eco-friendly when you're going anywhere, and packing everything in a carry-on bag.
It's all worth listening to before booking a weekend getaway with your besties, and checking out one of these 10 destinations that are popular this fall.