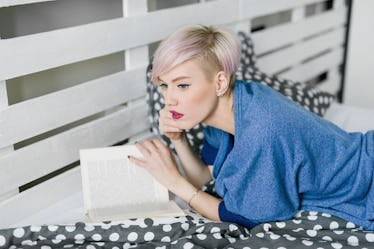 Science Says These 5 Hacks Will Seriously Improve Your Memory In The Long Run
I personally love discovering new studying hacks, because if there's any way to streamline the learning process to make more time for eating tacos and enjoying the last few weeks of warm weather, then I'm totally onboard. One of my favorite memory hacks, for example, involves marking different benchmarks in a study session with Starbursts, so that you get a little reward after you commit each section to your memory. But this definitely isn't the only easy way to improve your memory; in fact, there are tons of simple strategies for boosting your brain power and your ability to remember things. Even if it's not necessarily back-to-school season for you, these memory-boosting methods can be helpful for just anyone — after all, we've all had the panic-inducing experience of forgetting where you put your phone last, right?
Of course, if it is back-to-school season for you, it's important to note that none of these helpful tips can actually sit down and do the dirty work of studying for your next exam or presentation — but they can ensure that none of your studying time goes to waste by helping you remember information long after you've first learned it.
And, like I said, even if your school days are over, these five memory hacks, courtesy of Dr. Mike Roussell, co-founder of Neuro Coffee, can still keep your mind sharp regardless.