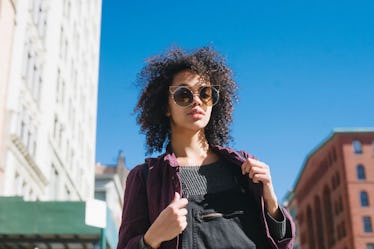 Millennials In NYC: Ditch The Sticky Subways For These Easy, Breezy Day Trips This Summer
Being in the city in the summer means one thing: The subways are, well, gross. The stations that don't have air conditioning are hot and humid, and everyone is sweating while they wait for their trains. The best word to describe the bright orange and yellow seats is "sticky," like a melted popsicle or lemonade that got spilled on a picnic table. So, it's essential that you take some time to get away — to ditch the skyscrapers and bustling sidewalks, and get a breath of fresh air. Can I suggest some day trips from NYC in the summer that you should add to your bucket list? They'll be much better than riding the rail from Uptown to Downtown.
I totally understand some of the struggles you face every day living in the city. I know that dragging your clothes to the laundromat is frustrating, and that your apartment may not quite look like Monica and Rachel's from Friends. (You tried putting a picture frame over the peephole on the door and ordered the Joey special — aka, two pizzas — last Friday night. It just wasn't the same.)
I also know that, as much as you love to complain about how expensive rent and transportation is, you still enjoy being in the city. Sometimes, you just need a break from the cool restaurants and award-winning pizza, though. You need to go to the beach or somewhere with incredible views, and embark on one of these five day trips.