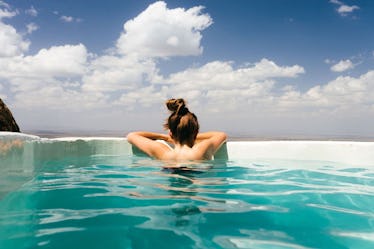 These Classic Getaways Aren't Cliché — They're Exactly What Your 20s Wish List Needs
When it comes to traveling, you want to go, well, everywhere. You want to go to the beautiful countries Julia Roberts visits in Eat Pray Love, and eat delicious Italian pasta, meditate, and maybe even meet the love of your life. To say that your bucket list is pretty jam-packed and not really looking for add-ons would be an understatement. Can I suggest making a little room for these classic vacations ideas, though? They're the trips and experiences every 20-something should have on their wish list.
Don't get me wrong: The excursions that are bouncing around in your mind right now are well-worth planning and going on. The long flights to the other side of the planet, the expensive plane tickets, and the stress of packing your carry-on bag are nothing compared to the adventures you'll have. But in my experience, you can be equally as refreshed and rewarded when going on the trips that you believe to be incredibly classic.
Those are the trips that are mostly about the people, the laughs in the car, and the cheesy pictures you take. They're about living your #bestlife wherever you are, seeing the tourist sites, and taking a well-deserved break. So, add these five classic vacays to your wish list RN. You won't regret it.