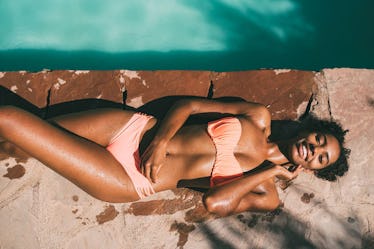 5 Destinations That'll Make Your First Spring Break In College Unforgettable
Winter break is wrapping up soon, and you're excited to get back to school. You feel refreshed after seeing your friends and family, and are ready to jump into whatever next semester has in store. You signed up for your classes months ago, and plan on getting involved in more extra-curricular activities now that you're settled in. But, the top thing on your mind is spring break — you hope that it's everything you dream it to be. Let me tell you: The best places to go for your first spring break in college will make for an unforgettable trip.
I've graduated and reminisced on my own travels and good times, so I know exactly what you're looking for. I'd highly recommend visiting another country at some point during your college career, whether it be through a study abroad program or on spring break. You should also consider finding rest and relaxation off-campus, and having a few spa afternoons with the girls on your floor. (Can somebody pass the cucumber slices, please? Thanks!)
More than anything else, though, you should plan a first spring break that's unforgettable. Checking out these five destinations is a good place to start. Oh, and book your planet tickets in advance, too!