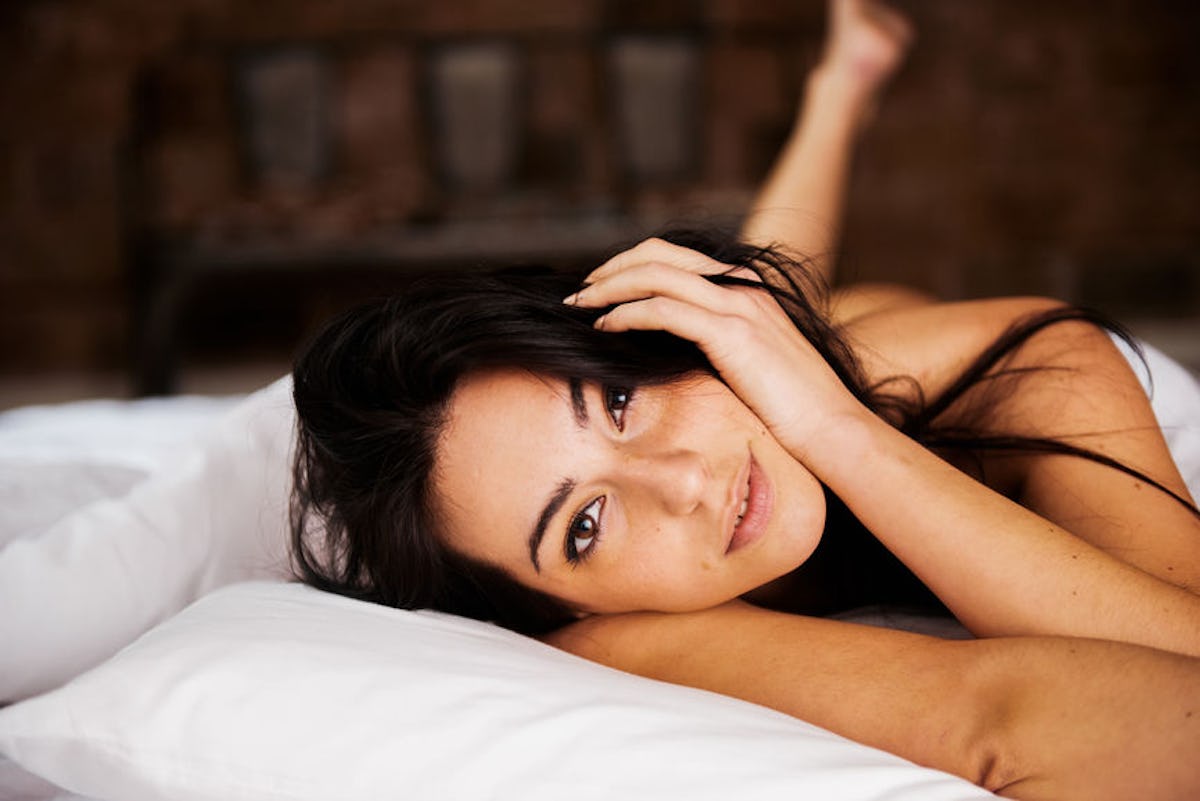 These 4 Sex Moves Feel Amazing & Minimize Skin-To-Skin Contact Because It's Hot AF
Opting for the best summer sex positions is key when it comes to enjoying yourself sexually despite the hot and humid summer weather. Sure, you can open the windows or crank up the A.C., but it also helps to minimize direct contact between you and your partner's sweaty, naked bodies when you're hooking up on a particularly hot summer day. Not only can things just get kind of gross when you're pressed against one another and it's warm AF, but having sex in the sticky heat can also lead to painful external chafing — especially if you shave or wax your pubic area.
Obviously you're not going to stop getting it on just because of the season, though. Luckily for you, the below sex positions were practically made for the summer. They don't require too much skin against skin, but they still feel amazing for both you and your partner. And if you're worried about these moves decreasing intimacy, don't stress. Even if the first two moves aren't your style, numbers three and four on this list will definitely bring you two closer together, both literally and figuratively. Getting physical doesn't always mean being right on top of one another. These four moves are plenty hot, but they won't give you a heat rash.