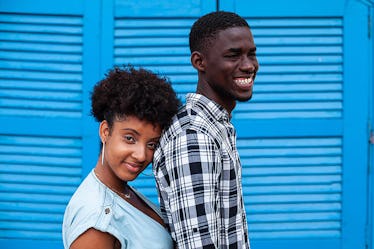 4 Signs Your Casual Relationship Is Going Nowhere, Because You Deserve Better
If you're looking for a serious relationship, making sure you and the person you're dating are both on the same page can be tricky. The fear of coming on too strong or being "too eager" is real, which is why it can be tempting to wait a few weeks or months before making your intentions known. Although there's nothing wrong with keeping things casual until you're sure that becoming official is what you want, it's also important to recognize the signs your casual relationship is going nowhere, because you don't want to waste your time if you and your bae ultimately want different kinds of relationships.
According to licensed marriage and family therapist Nicole Richardson, there is no set amount of time that indicates it's time for things to get serious. However, if they're not making you a priority in the way that you want, then there's a chance they might not have plans to, regardless of labels. "There isn't a certain number of time or dates or milestones," Richardson previously told Elite Daily, about how long you should wait before bringing up exclusivity. "It's when your partner is showing up the way you need them to to feel safe."
If you're casually seeing someone and aren't sure where they stand, here are the signs they might not have a serious relationship in mind. Because if you're not satisfied with your current casual situation, then it might be time to move on.