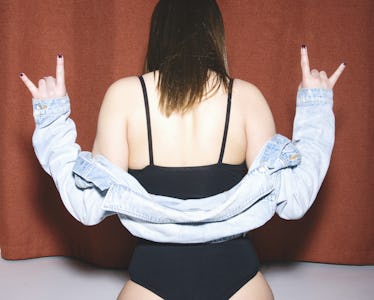 4 Sex Positions Aries Will Love, Because They Pack A Major Punch
It's no wonder that fiery Aries is the first sign of the zodiac. From school to work, to in between the sheets, Aries likes to be number one at all they do. Perhaps that's why the sex positions Aries will love pack a major punch. Represented by the ram and ruled by Mars, the planet mostly associated with sex and aggression, Aries is a fire sign that likes to be known as such. "Aries love to be the best at everything! This does not exclude the bedroom," astrologer Lisa Stardust tells Elite Daily. "Known for their impulsive bravado and sensuality, the ram will knock boots anywhere, anytime, and anyplace with the object of their desire."
With a tendency to keep things hot, fiery Aries are cardinal, or reacting signs. Aries are natural leaders, trendsetters and party starters — which translates into some pretty hot sex. "'Spicy' is definitely the right word for Aries! Aries is fiesty! They love it hot, super red burn the bed hot," astrologer Cindy Mckean adds. "They definitely like to take the lead. They like to be on top or in control, but they enjoy someone equally as feisty."
Here are four sex moves for Aries that will totally turn up the heat.