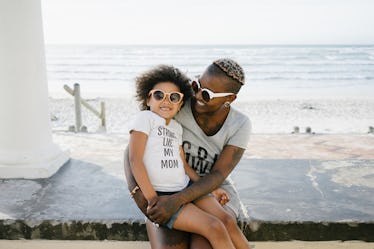 4 Reasons Why Your Mom Is The Only Person Who Will Give You An Honest Opinion
There are only a few people in this world who you can pretty much always count on to be honest with you, and your mom is probably one of them. Most moms out there just want us all to live our best lives, and sometimes in order for that to happen, they have to keep it 100. The amount of times I've snapped at my mom, only to have her drop a, "Well Tayi, you know I'm just being honest," are more numerous than I care to admit. But here's why your mom being honest is the best thing that could ever happen to you.
First off, being honest even when you know it obviously isn't what someone wants to hear is one of the hardest things to do. Whenever I ask my friends if I look fat in something, the last thing I want them to say is, "Hmmm, I've definitely seen you in outfits that accentuate your assets better," but this is something a mom would totally say. When I recount the details of every fight I've ever had with a friend, you best believe my mom is going to swoop in and tell me when I'm actually the one in the wrong. Sometimes there's no one else we can trust like our moms to keep us on the straight and narrow. Here are four more reasons a mother's honesty is as ride-or-die as it gets.