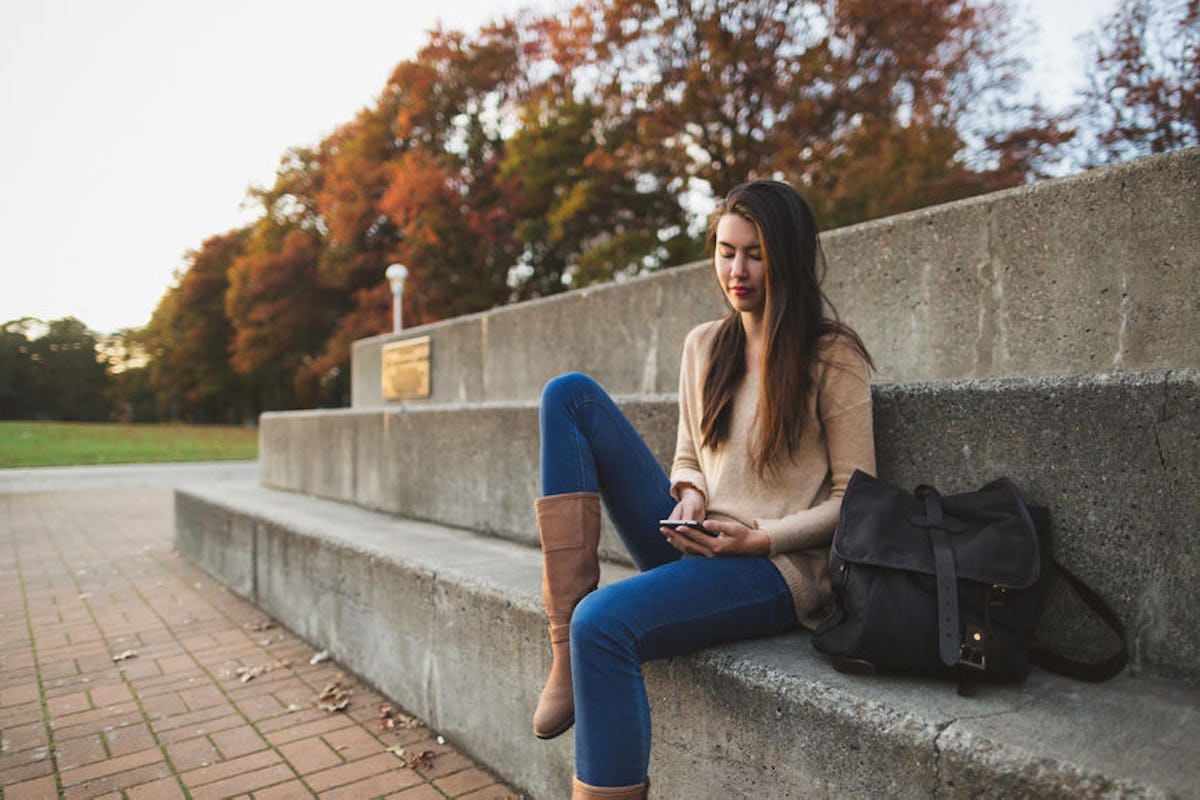 Experts Say Every College Freshman Could Benefit From These 4 Mental Health Resources
Freshman year of college is your time to turn and face the strange head-on, and while a lot of good can come from stepping outside of your comfort zone, getting acclimated to this new environment can be daunting. Between navigating your new stomping grounds, juggling more homework than you're used to being assigned, and part-time gigs to help pay off tuition, it's no secret your first year is going to be exhausting. However, that exhaustion could eventually become a legitimate strain on your mental health, which is why it's good to know what mental health resources for college students are available to you. Education is important, and the entire college experience can be both a blast and intellectually rewarding. But, in order to reap these benefits, your mental health has to come first, no matter what your academic standing.
According to new research published in the Journal of Abnormal Psychology, one in every three college students around the world show symptoms that are consistent with a mental health condition. To say the least, that's a pretty big number, and it might seem shocking at first, but it's true. For the study, ScienceDaily reports, researchers analyzed data from the World Health Organization's World Mental Health International College Student Initiative, which included questionnaire responses from 14,000 students across 19 colleges in eight different countries, including the United States, South Africa, Australia, and Northern Ireland, among others. The results showed that 35 percent of those surveyed are experiencing symptoms that are consistent with mental health disorders like depression, anxiety, and panic disorder.
Despite the fact that plenty of schools are working to fight against the stigma surrounding mental health, not to mention trying their best to offer enough mental health resources for college students, "the number of students who need treatment for these disorders far exceeds the resources of most counseling centers," Randy Auerbach, Ph.D., lead author of the study, said in a statement, which means there's "a substantial unmet need for mental health treatment among college students," he explained.
So now the question is, what are the mental health resources available to college students these days, and what's the best way to take advantage of them? Here's what you need to know.