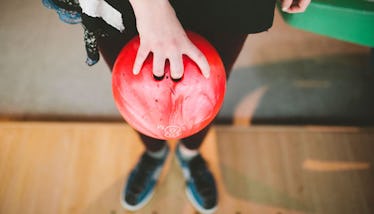 4 Fun Date Ideas If You're Not Great At Conversation, So You Can Relax & Enjoy
Alright, I'm just going to be real with y'all: I sucked at dating. I was nervous, awkward, and couldn't figure out a way to keep things flowing naturally. Now, if you can relate to this, then you've come to the right place, because I spoke with a real-life matchmaker for fun date ideas if you're not great at conversation. Because honestly, everyone deserves to have a good time with someone special, even if you're not a natural-born talker.
Going on a date with someone can be a great experience, but if you're nervous about having to make small talk or having to discuss personal details before you're ready, then having a date plan that involves more activities might be the way to go. According to matchmaker and dating expert Stef Safran, it's totally OK if you're not good at conversation. But if you want to have more successful dates in the future, it might be helpful to practice.
"Preparation for dates is actually something that is learned," Safran tells Elite Daily. "Do comedians not prepare before they go out on a set? Of course not! You need to learn the art of small talk and understand how to read people's body language." But, even if you've improved your conversation skills, it can still be scary to sit through a two-hour dinner with someone new. With that in mind, let's take a look at these matchmaker-approved dates for people who aren't so great at conversation.