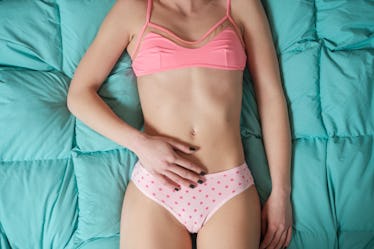 3 Major Ways Sex Changes When You're Single Again After Being In A Relationship
Of the last eight years of my life, I've been in committed relationships for approximately five and a half and single for the other two and a half. I've had long-distance partners, live-in partners, and long-term hookup buddies, each of whom has taught me to appreciate how sex is different when you're single. For one, single sex gets right to the point, which, after more than half a decade in serious relationships, is refreshing. There are fewer expectations when it comes to things like cuddling, pillow talk, and any other expressions of emotional energy.
Single sex can also be more adventurous, more experimental, and more empowering because it exists outside the norms of a traditional relationship. Sometimes, single sex can just be more for people coming out of relationships that lost their spark, were stuck in a rut, or were simply unfulfilling.
Single sex can be all of these things but it can never really be the same as relationship sex — not even good relationship sex. I'm not saying one is better than the other, just that there are pros and cons depending on your approach to either. Here are the three most noteworthy things I've learned about sex during my two-year reign as a single girl.