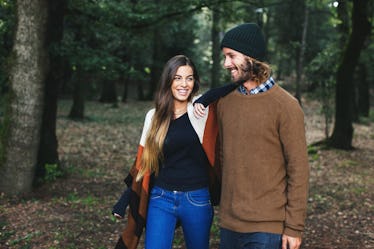 3 Ways Dating Someone Can Change Your Schedule & How To Deal With It
Being in a relationship certainly comes with plenty of amazing perks, but oftentimes, keeping your schedule balanced can become a bit of a challenge. Once those love juices start flowing, it's easy to see why spending all of your time with bae may feel like the most natural thing in the world. In truth, the ways dating someone can change your schedule might not be the same for everyone after taking into account differing lifestyles. However, navigating this tricky territory is an important part of keeping up with life's various obligations.
I spoke with Dr. Gary Brown, a prominent dating and relationship therapist in Los Angeles, to get his thoughts on how being in a relationship can affect your schedule and for tips that can make this transition as smooth as possible. "In order to keep your love alive — and growing — you must honor your needs to maintain high priority people and activities in your life, and also schedule enough time to both sustain and expand your new love," Dr. Brown tells Elite Daily. "It's a real balancing act."
According to Dr. Brown, it's important to realize that there are both healthy and unhealthy ways a new partner can impact your life on a daily basis, and being able to tell the difference between the two is key.