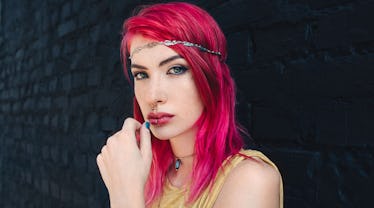 13 People Reveal The Compromises They Didn't Expect To Make In Their Relationships, & Wow
A relationship without compromise is very rare. In a perfect world, two people who want to be together wouldn't have to give up anything they like or want in order for the relationship to work. But the world isn't perfect, and compromises in relationships are almost always necessary and way more common than you think.
I'll be the first to say, I do not like giving up the things I want or enjoy for someone else. Can you blame me, though? I'm human, and as people, we tend to think of ourselves before anyone else. (Survival of the fittest and whatnot.) But what makes me feel better about compromising is knowing that we're meeting halfway. My partner and I may not get exactly what we want, but we get something just as good, with the added bonus of making each other happy.
While compromise is incredibly important in relationships, it's important not to confuse it with sacrifice. With compromise, both parties are conceding things that they want for the greater good of the relationship and meeting somewhere in the middle. Sacrifice, on the other hand, is when one person is completely giving up something; there is no middle ground.
Unfortunately, sometimes we have to compromise things we don't want to compromise on. And I don't mean passing on Gossip Girl when your SO wants to watch The Office. I mean big compromises, like where you live, what you do for a living, how you manage your money... your entire life, essentially. These compromises aren't fun, but sometimes, they're necessary, and people make them every day.
To get a further glimpse at the compromises people have made for their relationships that they really never wanted to make, I turned to Reddit. Here are some of the biggest ones I found.