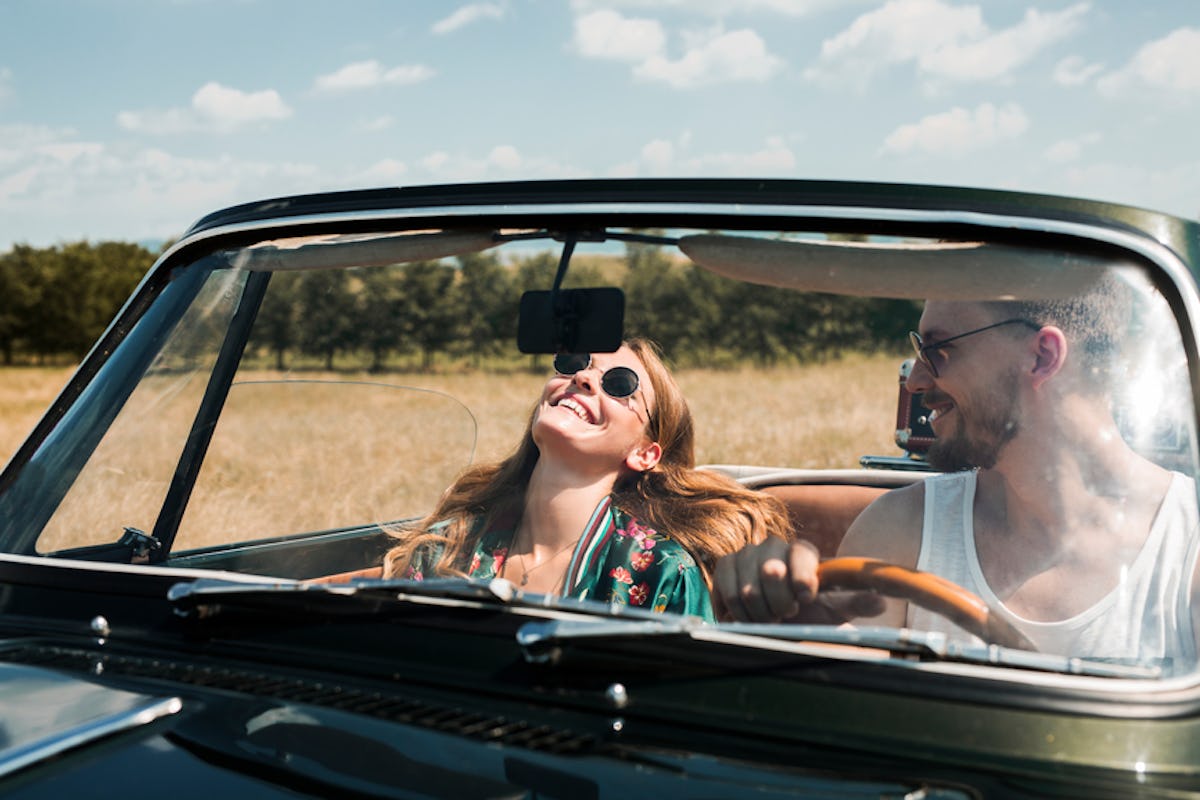 3 Experience Dates For Couples Who Don't Want To Exchange Valentine's Day Gifts
Valentine's Day is just around the corner, which means now is about the time we all start panicking and trying to decide what to get our SOs. I mean, you could go with the basic chocolates and candy hearts combo, or you could give a gift a little out of the ordinary. Like, a cooking class or dancing lessons — because Valentine's Day experience gifts are the new bouquet of roses, I say.
Studies upon studies have shown that Millennials prefer experiences to "things," and — as a Millennial myself — I totally understand why. Don't get me wrong, I love things, too. But given the choice between seeing Beyoncé in concert and a pair of diamond studs, I'd pick Beyoncé any day of the week. (Honestly, given the choice between personally meeting Beyoncé or my firstborn child, I'd probably still say Bey. But that's neither here nor there.)
What kinds of experiences make for great gifts on Valentine's Day, though? (Especially this year, when Beyoncé's not even on tour?) That is the question I set out to answer. Depending on the activities you and your partner most enjoy doing, here are three possible experiences to gift them this Valentine's Day. They're fun, adventurous, and the perfect excuse to spend some quality time together and break from your usual routines.
Have a couple's spa day.
Couples spa days are the best kind of spa days. They're an opportunity for both of you to unwind, de-stress, and coat your bodies in essential oils. Depending on your budget and spa treatments of choice, you can take this one in a few different directions.
If you're aiming to stay on the cheaper end of the spectrum, just pick up some face masks (men have oily T-zones too, you guys), massage oils, and bubble bath, and turn your bedroom and bathroom into your own personal day spa. Feel free to play Enya on repeat, of course.
If you're down to spend a little more, book a couple's massage (or two individual massages) at your local hotel or spa — they usually start around $125 for 60 minutes.
Plan a romantic getaway.
Now, unless you've got a vault filled with money like Scrooge McDuck, you can't exactly "gift" your SO an exotic trip. But if you two have been saving up or already have a trip planned to a romantic destination, you can surprise your partner by handling all of the stressful, little details and packing your itinerary with activities they're sure to love.
Airbnb Experiences is a great place to start your search (you can find everything from bike tours of Copenhagen to pizza-making lessons in Rome), but if event planning isn't exactly your forté, don't sweat it. There are tons of services and groups out there that will take care of your dinner reservations, accommodations, and activities, like Paris Perfect (their "Parisian Romance Package" starts around $500, and includes a car rental, dinner plans, and a cruise down the Seine — just note that flights aren't included).
Head to a local wine tasting or take a brewery tour.
Is there anything more fun than a day-drinking adventure with your SO? I don't think so, either.
Depending on whether you two prefer hops or house Cabernets, book a visit to a local brewery or vineyard for an afternoon of taste-testing, great company, and the chance to learn how beer or wine are made. Most spots host weekly tours and tastings, but you can also book a private tour, if you'd like things a bit more intimate. Most group tours cost between $15 and $30, while a private tour and tasting can run as high as $500.
Regardless of which route you and your partner take, this Valentine's Day is sure to be one for the books.
Check out the entire Gen Why series and other videos on Facebook and the Bustle app across Apple TV, Roku, and Amazon Fire TV.
Check out the "Best of Elite Daily" stream in the Bustle App for more stories just like this!