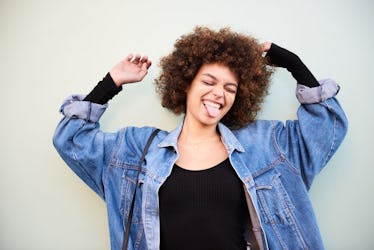 Experts Reveal The 3 Foods That Are Most Likely To Put You In A Bad Mood On Thanksgiving
The holidays can be a tricky time of year, especially when it comes to Thanksgiving. You're likely seeing tons of family members you normally don't talk to, which, depending on the circumstances, could be a good or bad thing. If it's a bad thing, the holiday spirit itself is usually enough to help everyone get along a little, but then again, there are Thanksgiving foods that can ruin your mood, and thus ruin all the progress you're trying to make in your relationship with that one weird uncle who married into the family last year.
But listen, if the foods on this list happen to include some of your absolute favorite Thanksgiving delicacies, that doesn't mean you shouldn't eat them at all. Rather, it's all about striking a healthy balance with the foods you put on your plate, and maybe revamping some of those dishes to make them just a bit more nutrient-dense.
In other words, there's no need to restrict yourself this Thanksgiving. Go ahead and eat exactly what you're craving — just make a note that the following three foods might be to blame if you're suddenly feeling too sour to sit down and listen to yet another story about your aunt's annoying new chihuahua.