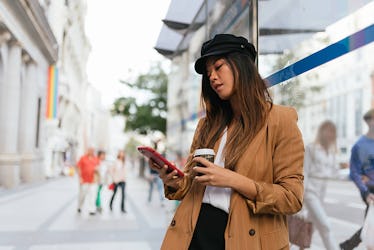 3 Signs Your Casual Hookup Is Fizzling Out, & How To Rekindle It
While "situationships" do have their benefits, they can be pretty messy when communication isn't clear from the get-go. A no-strings-attached hookup might be perfect when you're looking for something casual, but it can get tricky when the parameters, boundaries, and the timeline of your undefined relationship are also undefined. You can be left wondering, "What exactly are we doing? How do we proceed? And how do we end this thing, especially if it never had a clear start?" Naturally, it can be hard to pick up the signs your casual hookup is fizzling out.
At the beginning of your situationship, every vague development with your friend with benefits (FWB) can feel exhilarating. Their name popping up on your phone might make you feel giddy. Figuring out your chemistry, and later, what makes them tick sexually, are unbeatable feelings. So what if their sexts and hang-out invites are inconsistent? It still feels juicy that they even texted you to begin with. And when you're still getting their attention and booking d*ck appointments left and right, it's easy to put off a conversation about what you really want out of your arrangement. But if you never get to have that conversation, it's easy for frustration to kick in — even if you can't put your finger on what feels off. Here are the three signs your hookup is fizzling out, and how to make your next move.