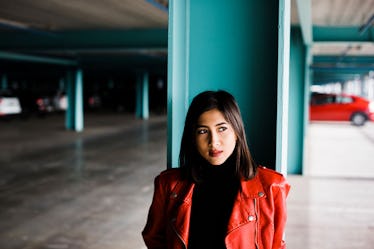 3 Signs You & Your Partner Don't Communicate Well & How To Fix It
Establishing effective communication in any romantic relationship can have a big impact on how that relationship develops over time. Unfortunately, it's not always obvious whether or not there's been a lapse in communication until the tension between a couple reaches a boiling point — when it can be much more difficult to get to the root of the issue. The signs you and your partner don't communicate well might be subtle, but definitely shouldn't be ignored.
I spoke with NYC relationship expert Susan Winter to find out how you can spot the problematic signs you and your partner aren't fully understanding each other. "A healthy format for communication is essential to partnership growth and ongoing happiness," Winter tells Elite Daily. "There will be many conflicts that arise over the course of a relationship. Establishing a respectful and effective style of communication allows for functional conflict resolution."
We all know what it feels like to have a disagreement with someone where nothing gets resolved because your communication styles just aren't jiving. When you aren't on the same page with your partner, this can set the stage for even more communication issues in the future. So, if you're not sure you and bae know how to constructively deal with issues and articulate your emotions, here are some signs that could mean you have some more work to do.