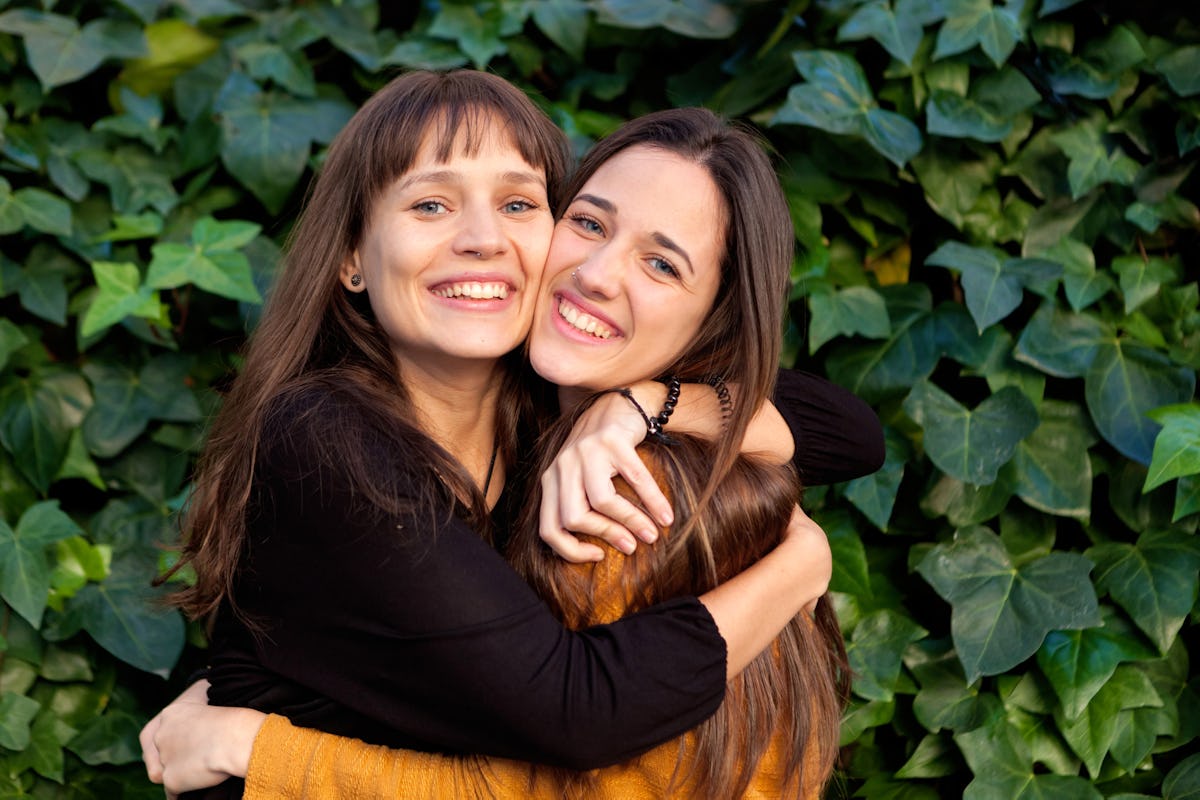 22 Thanksgiving Instagram Captions That Are Way Better Than "Gobble 'Til You Wobble"
Thanksgiving falls on Nov. 23 this year, and if your family or friends decide to go around the table to say what you're most thankful for, you probably have a few things in mind that you want to say. If it's the people in your life, like your family, friends, or even your sweet pets, you can share how grateful you are with a dedicated Instagram post as well. Snapping a picture of something you treasure most in this world, along with Thanksgiving Instagram captions that are so much better than "gobble 'til you wobble" will show the world (aka, your followers) how much you care.
You'll most likely want to take the time to share an Insta-worthy post of your favorite people, but Thanksgiving day can get really hectic when you're cooking dinner, in addition to watching the football games and the parade. You only have so many hours to get everything ready. But don't stress yourself out. We understand that you want to make the effort to have an epic post, but don't always have the time to find the right words to show your gratitude.
We took away all of the extra work of looking for the perfect Thanksgiving caption, and assembled these 22 quotes that are ready to use. They can work for just about any post you want to put together on the big day, so use one or use them all. There is no cap on how much you're allowed to be grateful for.
1. "There is always something to be thankful for." — Unknown
2. "Let our lives be full of both thanks and giving." — Unknown
3. "Thankful and grateful today and everyday." — Unknown
4. "Small seeds of gratitude will produce a harvest of hope." — Unknown
5. "It is not joy that makes us grateful, it is gratitude that makes us joyful." — Unknown
6. "Thank you for the food before us, the friends beside us, and the loves between us." — Unknown
7. "It isn't so much what's on the table that matters, as what's on the chairs." — W.S. Gilbert
8. "Be thankful for what you have. Your life, no matter how bad you think it is, is someone else's fairy tale." — Wale Ayeni
9. "It's the little things in life." — Unknown
10. "Life is full of give and take. Give thanks and take nothing for granted." — Unknown
11. "For each new morning with its light, for rest and shelter of the night, for health and food, for love and friends, for everything thy goodness sends." — Ralph Waldo Emerson
12. "The secret of having it all is knowing you already do." — Unknown
13. "I am grateful for what I am and have. My thanksgiving is perpetual." — Henry David Thoreau
14. "Eat, drink, and be thankful." — Unknown
15. "It is not happy people who are thankful. It is thankful people who are happy." — Unknown
16. "Today be thankful and think how rich you are. Your family is priceless, your time is gold, and your health is wealth." — Zig Ziglar
17. "Good friends help you to find important things when you have lost them. Your smile, your hope, and your courage." — Doe Zantamata
18. "Sometimes we need someone to simply be there. Not to fix anything, or to do anything in particular, but just to let us feel that we are cared for and supported." — Unknown
19. "Surround yourself with people who get it." — Unknown
20. "When I'm in a cranky mood, you're the only one that can get me out of that funk. And I appreciate you for doing that. It is helpful." — Unknown
21. "You're the kind of friend every heart should have." — Unknown
22. "Having somewhere to go is home. Having someone to love is family. Having both is a blessing." — Unknown