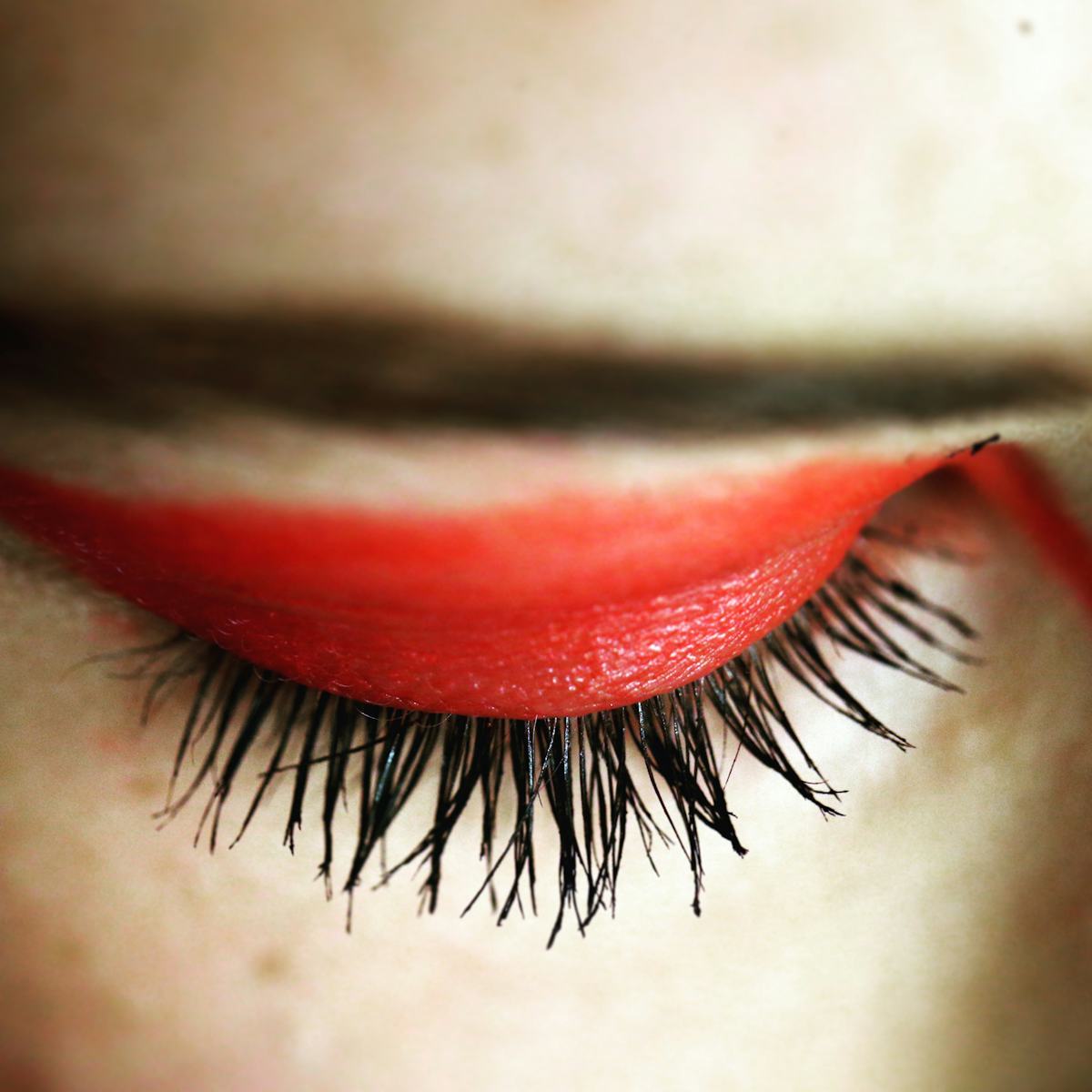 Pinterest's Top Beauty Trends For 2018 Are Here & Future You Is Going To Slay
Joern Pollex/Getty Images Entertainment/Getty Images
Social media is a gold mine when it comes to understanding what makes consumers tick. Lucky for us, one mega platform harnesses data from millions of pretty pictures to predict what will become popular in the coming year — and it's not Instagram. Pinterest has revealed its estimations for 2018 beauty trends, meaning you can stop stressing over what you should or shouldn't be spending your money on out of fear it might go out of style. Bless you, guards of the digital mood board.
Before we get to the list, you should know that Pinterest didn't only predict what would be trending in the beauty sphere in 2018. Rather, the website analyzed what its global usership to come up with a list of the top 100 things that will #trend within the upcoming year. So basically, don't only get ready to overhaul your beauty cabinet; get ready to overhaul your life.
In order to simplify the list, Pinterest broke it up into 10 different categories, which each include 10 relevant trending items or topics. From women's fashion and food and drink, to travel and health and wellness, the categories each speak to huge aspects of our lives. Or mine, at least. (Snap peas, aka sugar veggies, were listed as a food item that will trend in 2018, so I am on board.)
Which brings us to the beauty category. According to Allure, Pinterest has 48 million beauty pinners, so you know their data on the subject is super diverse and truly represents the masses, not just what editors and paid influencers are hawking. See what Pinterest predicts will start take over your medicine cabinet in a mere 19 days below.
Lashes
I wasn't at all surprised to see that lashes was one of the top terms on the list. I feel like voluminous ones have always been covetable, and like discovering the perfect mascara that both lengthens and separates is the goal of every beauty girl alive. Over the past few years, though, it's undeniable that lashes have been taken to new heights. Literally. Lash extensions have become more common than ever, magnetic lashes now exist, and super chunky, spider-like lashes have taken to high fashion runways time and time again. I'm excited to try CoverGirl Peacock Flare Mascara, which is flake-free, ASAP.
Cleansing Oil
Putting oil in any form on your face was considered horrifying during our childhoods, but facial oils have become a hugely popular trend. I myself just started using Drunk Elephant Virgin Marula Luxury Facial Oil ($40; sephora.com) and I've got to admit, I love it. While I have yet to try a cleansing oil, they've been a staple in Asian skincare for centuries. Oil-based cleansers actually attract the oil in your pores, thereby ridding skin of impurities, balancing your skin's natural pH level, and thoroughly removing makeup. Considering repins for "cleansing oil" have increased by 555 percent this year, I'll definitely be testing a few out.
Complexion Matching
People want makeup that matches their skin, plain and simple. And thanks to inclusive new products, namely Fenty Beauty Pro Filt'r Soft Matte Longwear Foundation ($34; sephora.com), that's actually a reality for everyone. That should have been the case a decade ago, but it's good progress nonetheless.
Pixies AND Long Hair
Both of the above hairstyles were repinned at the same high rate, so it looks like people aren't sure which direction they want to go in with their haircuts. If anything, this should give you the confidence to choose a length that you're personally in love with, regardless of what others are doing with theirs.
Geometric Nails
French manicures were all the rage when I was in high school, but after seeing the amazing designs that talented nail artists can do, I will never understand why. Whether you prefer a full-on Mondrian aesthetic or something a bit more subtle, there is a geometric nail design out there for you. I'm very stoked about this prediction in particular, and that's why I'm scooping up Kiss Beauty's limited-edition collaboration with Christian Siriano right now.
Bright Eyeshadow
Are the '00s coming back!? If so, I'm here for it. While high fashion runways are no strangers to pigmented lids, it's way more rare to see a street filled with such bright-eyed pedestrians. I love when people are bold enough to wear bright shocks of color on their eyes, and can't wait to see how this trend will manifest this year. A swipe of Stila Magnificent Metals Glitter & Glow Liquid Eyeshadow ($24; ulta.com), anyone?
Derma Roller
I was first introduced to this skin-firming tool by Josephine Skriver in a video she did for Vogue.com. While it may resemble a Medieval torture device, in actuality, it painlessly perforates tiny holes into skin so your skincare can penetrate deeper. Considering repins for the product are up 345 percent, I think its popularity will only keep growing. I'm predicting it will be to the beauty world in 2018 what kale was to healthy eating in 2015.
Makeup Kits
Another timeless must-have that will never become outdated, the makeup kit has been trending since I got my first one in elementary school. Definitely even before that. When you can get a pre-packed bag full of all the makeup goodies you'll need, why would you opt for anything else?
Lip Tint
This prediction actually surprised me. I remember lip tints being super popular a hand full of years ago, but they quickly took the backseat to matte lip kits and uber shiny glosses. Here's hoping for a revival.
Slicked Back AND Wavy Hair
Another hair paradox! I feel like neither slicked back styles nor wavy ones are ever deemed unchic, but I'm excited to see the new ways they'll be interpreted in 2018.