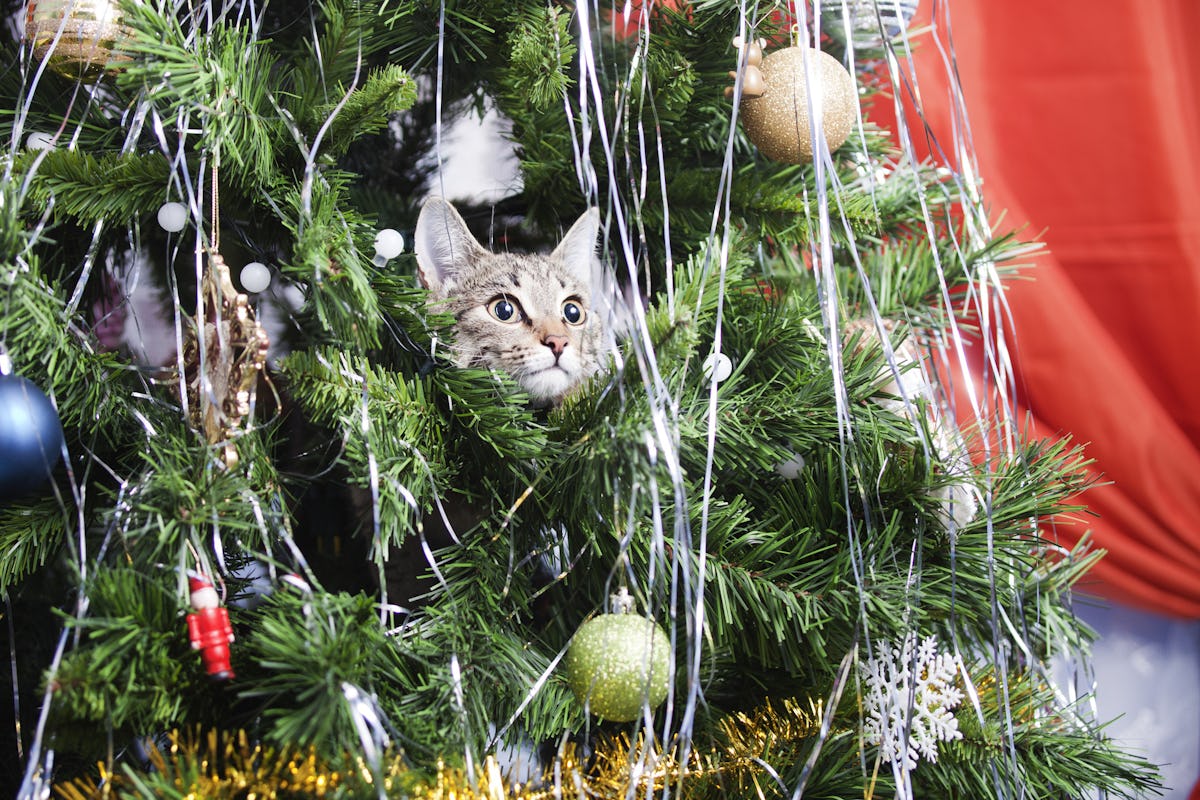 15 Cats In Christmas Trees Who Are Seriously On Santa's Naughty List
Cats really tiptoe in between the naughty and nice list every year. One minute, they are cuddling with you close, keeping you warm by the fire. And the next minute, they are clawing up every present under the tree, and eating the pine needles. Even if your cat has been good all year, the minute you introduce the Christmas tree to the house, all hell breaks lose. Your perfect little fur baby has now become the devil, and so many owners end up finding their cats in Christmas trees.
You have to keep reminding your kitten that yes, it is called a tree, but no, it is not a cat tree. They cannot climb it. Your cat won't listen until it's too late, and then they'll find themselves trapped on top like the star, unable to come down. After cleaning up all of the needles that have now fallen onto the floor, you have to rescue your fur baby from what they assume is the bitter end. You hope that they have learned their lesson, but you find your cat back in the same position the next day.
It's not the 25 days of Christmas, it's the 25 days of rescuing your cat from the holiday havoc they have put themselves in. These 15 cat owners totally understand what we're talking about, because they have fallen victim to finding their cat in a Christmas tree. But, we can't be mad for too long. They are our perfect little fur babies after all, even if they are on Santa's naughty list.