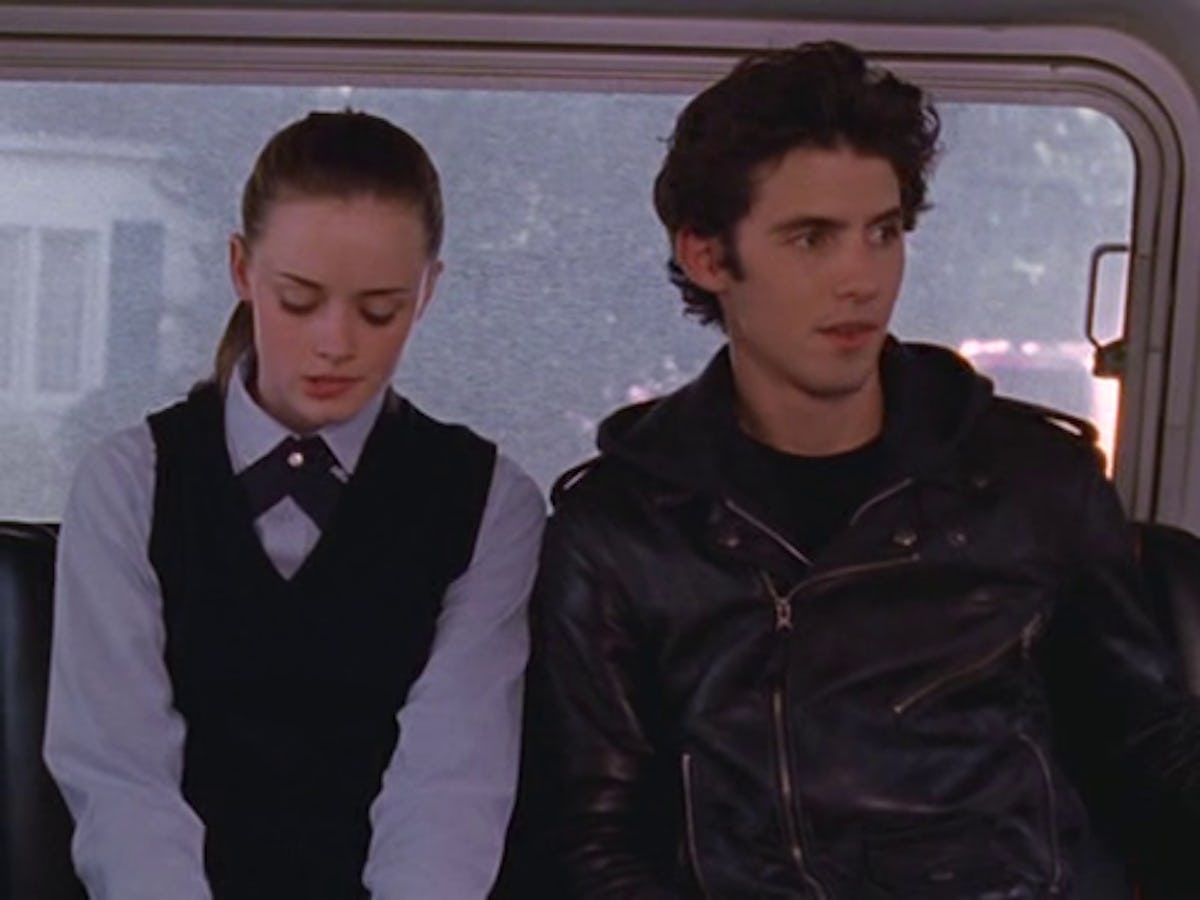 13 Rory & Jess Moments In 'Gilmore Girls' That Will Forever Toy With Our Heartstrings
We all know it was always supposed to be Luke and Lorelai, together forever, in Gilmore Girls, but when it came down to Rory's love interests, it was consistently a debate among the fandom. You may have friends who believed that Rory was supposed to end up with her first love, Dean, or her college bae, Logan. And yes, they were both great matches for Rory at different stages of her life, but in my opinion, it was Jess who was the one. Your friends can disagree with you all they want, but it's hard to argue with all of these Rory and Jess moments in Gilmore Girls that just prove these two were #MFEO.
Much stood in their way (and yes, I get it, Jess was kind of a jerk at times), but that's only because he was a misunderstood bad boy. Jess and Rory's love story was kind of tragic, because we were all rooting for these two but they just couldn't get it right. I mean, Jess was a perfect match for Rory, because they could talk about books and music together, and have you seen how much of a hunk Milo Ventimiglia is?! Who wouldn't be madly in love with him?
It's too bad Jess and Rory's time together was all too short, and watching these 13 Jess and Rory moments will play with your heartstrings. You never know, though. Just like it took Luke and Lorelai years to finally get it right, maybe one day Jess and Rory could do the same. We're keeping our fingers crossed.